California Custom Made SUP's
UPDATED 9/22/2014
We are getting inquiries and orders from all over the world on our California custom made SUP's locally built here in the 805…so, we've gathered up a couple hundred images of the final product(s) along with a sneak peek at the build process for ya'll to look at…just click on images below to go to galleries…
We also have a few of these Made in USA boards on our racks ready to ride at once…check out our USA SUP BOARDS FOR SALE page if interested…
WARDOG ® piloting a custom California built 9'2″ x 31″ Stoke into some sweet sections deep in Central America…
Click image below to check out our latest California made custom carbon SUP creations…
All 23 of our refined SUP production models…as well as our other shapes not currently being produced in quantity, are available as made in the USA custom SUP's…of course, these sizes can be tweaked and customized exactly to your specification & fashionista taste buds…;-)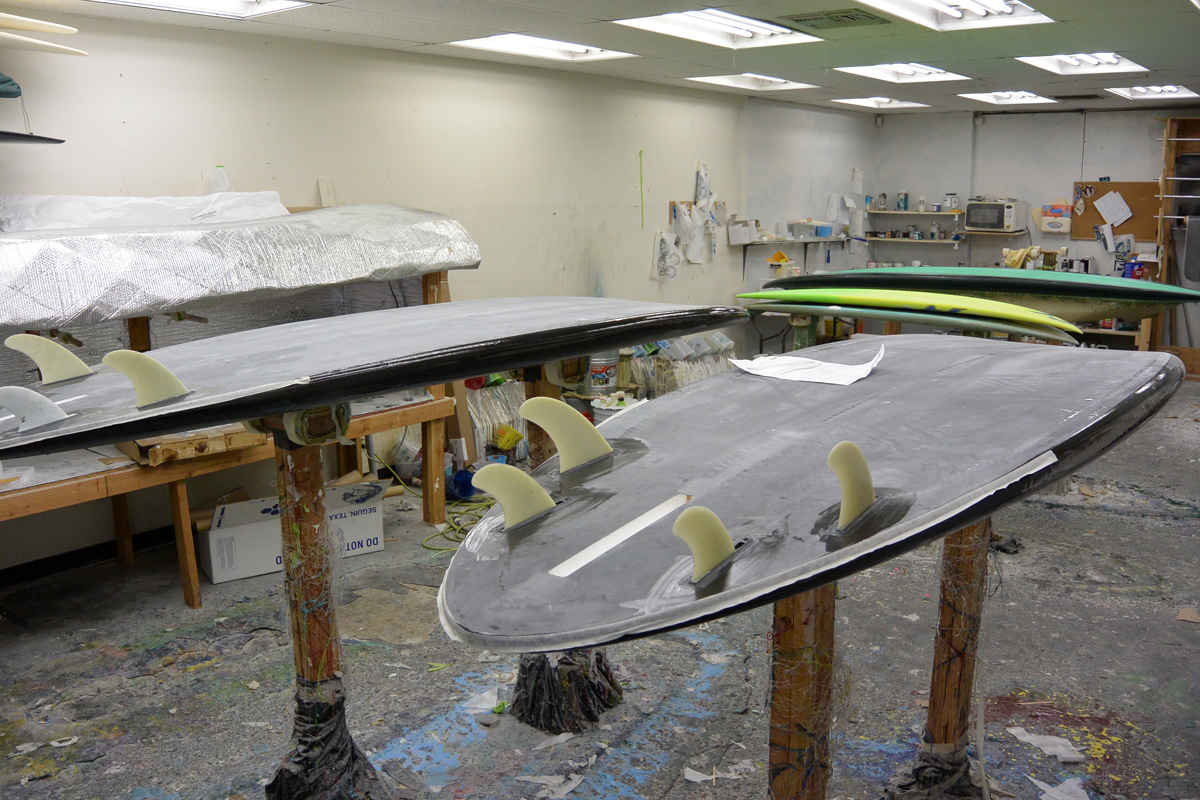 Our designer, WARDOG ®, putting an 8'11" custom Hammer thru the paces…click image below for more board models…
California Custom Made SUP's
WARDOG ® piloting a custom California built 9'2″ x 31″ Stoke into some sweet sections deep in Central America…
Custom boards are the perfect choice for people who need a board that is specifically designed for their needs. We offer a number of construction and finish options that will have you dialed in with the right shape, right amount of float for your body-size and surf conditions, and with aesthetics that will reflect your individuality.
All of the shapes we offer are designed and tested by the WARDOG ® Designs team, developers of our SUPsports ® and HAMMER lines of boards.
A lifetime dedicated to surfing and watersports has been brought to this sport, including experience and expertise of standup paddle board design starting in 2005. We are super stoked to offer our clients our vast knowledge base during the consultation phase of their custom board design. Then we use state of the art CAD computer custom-shaping software technology coupled with cutting edge CNC shaping machines that guarantee accuracy and reproducibility of our models.
We are proud to be working with master craftsmen glassers based right here in the "805"- striving to keep manufacturing work here whenever possible. Having a working relationship with expert finish shapers and glassers has allowed us to develop and test our shapes in both flat water, open ocean, and surf environments – we know you'll be Stoked For Life ® with our products and thank you for choosing to work with our team.
You can order any of our 14 production-model SUPsports ® brand shapes, or any of our 8 Hammer shapes, made to your desired spec's: Length, Width, Thickness – giving you the perfect board made just for you.
All custom boards include: custom finbox setup, GorTex Vent Plug(s), Deckpad, Leash and WARDOG ® signature fin set (Quad+StubNub, Tri-Fin or Single) AND choice of painted deck and bottom. Special metallic paint and/or air brushing are extra.
For the core of all custom boards, we generally use 1.5# premium quality EPS foam with either Powerline or bass wood stringers…however, a variety of stringer and foam densities are available.
We offer (3) different construction options:
1. Standard Glass Layup: 1.5lb foam, 6/4 glass/epoxy finish with painted or clear deck and bottom. These start at $1449.
2. Carbon Deck with Rail-Wrap: 1.5lb foam with one layer of glass, and a full layer of carbon wrapped over the deck and rails; an additional section of carbon is layered right where you stand (aka a "standing patch",) to add durability and strength. These are lighter than Std Glass Layup boards and just as strong.
Pricing: $1599
3. Full Carbon: Like our production-carbons, these are the strongest and lightest boards we make. Light and tight! Nothing beats all-carbon for performance, ease of carrying and comfort. Pricing: $1699-$1899 dependent on finish and weight/strength requirements.
We ship anywhere in the continental U.S. using a few key ground freight carriers that we trust. Our boards are packaged up with cardboard,bubble wrap and then double-boxed to insure a safe transit…however just in case, we insure every board shipment.
CLICK IMAGES BELOW FOR BOARD SERIES DETAILS…
All 14 of our refined SUP board models shown below with gorgeous Australian Pine wood veneers, plus 8 new production Hammer models, are meticulously developed, designed, and tested by us in Santa Barbara before going into final production. They are available in our acid washed SUPerLite carbon construction in strikingly beautiful brushed carbon finish…as well as custom SUP shapes made here in the US to your specifications…give us a call or email, we are here to help you perfectly tweak it to your specifications…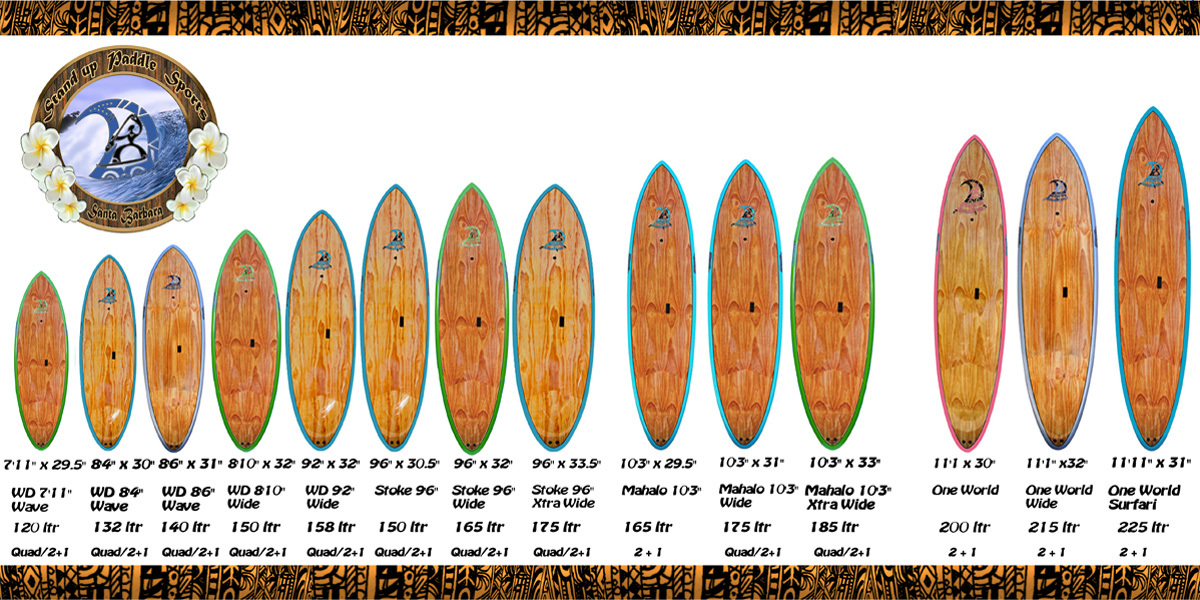 NEW! Two tone carbon color finish options on our WD…Stoke…Mahalo…& One World production SUP models…