OUR SNAZZY NEW SUP SPORTS® WEBSITE IS NOW LIVE! (click)
UPDATED:9/19/2015 : CLICK ON LINK ABOVE FOR UPDATED INFO ON OUR 2015 SUP BOARDS…
Here's a few new Made in USA SUP arrivals…
Click on :: SERIES :: links below for more detail on each of our SUP board models…
WD SERIES™ :: STOKE SERIES™ :: MAHALO SERIES™ :: ONE WORLD SERIES™
:: CALIFORNIA BUILT CUSTOM SERIES :: HAMMER SERIES™ BOARDS :: JAMMER SERIES™ :: MALLET SERIES™
:: MORE DETAILED BOARD INFO
WARDOG ® riding his production Seafoam carbon 9'2″ WD creation with some good Winter surf in Santa Barbara…
WARDOG ® piloting a custom California built 9'2″ x 31″ WD Stoke hybrid into some sweet sections deep in Central America…
NEW! Two tone carbon color finish options on our WD…Stoke…Mahalo…& One World production models…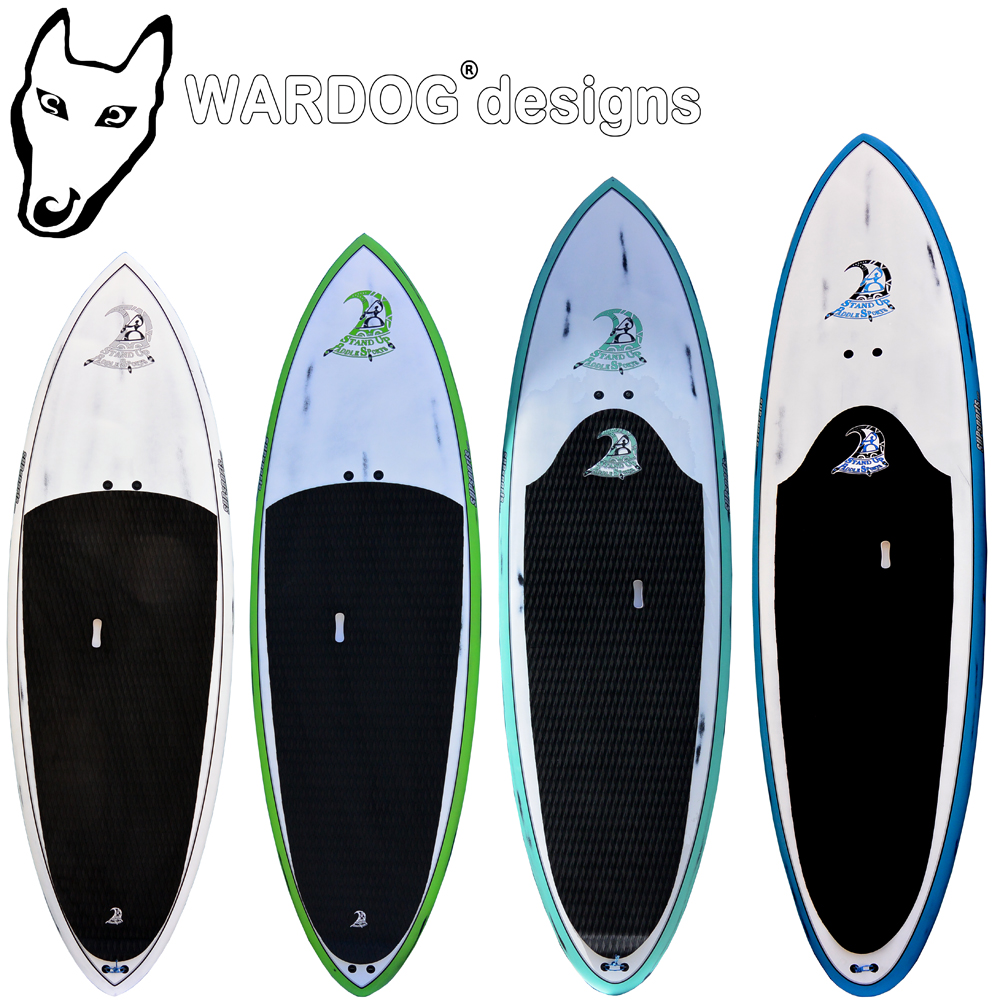 Our popular 8'6″ x 31″ @15# WD high performance wave ripper in Lime Green two tone brushed carbon finish…
Click below for gallery showcase highlighting the 8'10" and 9'2″ WD's with our latest ultra-premium Made in the USA custom carbon standup paddle board creations…
Christian (New Jersey) and Luiz (Brazil) ordered custom carbon 8'6″ WD's…weighing in at a super strong 13.9#…these are a couple of the lightest and strongest paddle boards in the world!
Both of these custom carbon SUP's have new stringer technology…lighter with more spring out of your turns…
Luiz is also getting a custom 8'5″ Rasta Hammer…
Our friend, Greg Huglin posted this pic on his Facebook page, ripping off the bottom his carbon 8'10" WD…
We're also re-introducing our original brushed white carbon finish…this is the nicest looking version on the market…light, tight, and bright white…right now it's by special order on production…but, also available as custom…for a progressive paddlesurfer, this 8'6″ x 31″ WD is da shizzle…also, available in 8'4″ x 30″ and 7'11" x 29.5″ production versions, as well as any size as custom carbon…all of our new production boards come with the new ergo handle grips like we have been using on our customs…
CLICK FOR HI RESOLUTION PICS OF THE WD SERIES!
Designed and developed in Santa Barbara, California on the West Coast of North America…the WD Wide (quad + 1) :: 8'10" X 32″ X 4.6″ ~ 150 LITERS, influenced Starboard to develop the globally best selling Wide Point Series (CLICK TO COMPARE)…a hot dog SUP for ripping 2′-10′ surf…phenomenal stability and glide for an under 9′ SUP…very airline friendly for travel…
Pricing is easy…here's how it works:
The gorgeous boutique quality production boards with Australian Pine decks are $1299…
The boards with Australian Pine decks and bottoms are $1399…
Our acid washed SUPer-Lite carbons are $1799…
Includes Custom bamboo fin(s)…non-H20 absorbing pad…and, big wave rated leash with safety quick connect…plus, shwag…and, a heapin' helpin' of pure old school STOKE!
SHOP OUR SUP STORE…
The five boards in our WD Series are very progressive wave riders, guaranteed to make you look like you surf better than you do…;-)
Also available in a bigger 9'2″ x 32″ wide version (shown below) with ~ 158 liters of volume……and, now also available in a high performance 8'4″ x 30″ (130 liters: 17# Wood :: 14# carbon) model…and, an 8'6″ x 31″ (140 liters) wave shredding model…NEW! 7'11" x 29.5″ (120 liters)…
Very fast rocker lines allow you to generate speed, and with more speed you can pull off moves that you never thought possible on a SUP…ride it quad fin on smaller days, kelpy days, beachbreak days, and trifin when you feel you need more drive…shortboard paddlesurfing defined…
Woody driving off the bottom on the 8'4″ WD Maui blue carbon…powered by our carbon/bamboo paddle and bamboo SUP fins…
Woody again on the 8'4″ carbon WD on a Central Cali Coast beach break heavily patrolled by the man in the gray suit…
NEW! Our latest ultra-premium Made in the USA standup paddle board creations…
Seafoam Green acid washed carbon 9'2″ x 32″ WD action shots…CLICK image below to enlarge…
Constructions: Wood Sandwich, Carbon Wood Sandwich, Custom Carbon Made in USA.
SUP Sports staff member, Al Fimlaid, laying into one with his carbon 8'10" x 32″ WD on his backhand…
WARDOG ® dropping into a clean one on his 9'2″ carbon WD…
Click image below for shots of our 7'11" WD and 7'11" Hammer ripper models…
Click image below for a GALLERY of the WD Series SUP's 8'10" and 9'2″ in action on a cold offshore Winter morning…
Click image below for a GALLERY of the WD Series 9'2″ in action on a recent Spring day…
A few of the finish and construction options in our WD Series SUP's…click to enlarge…
Click image below for more pics of the WD 8'6″ SUP model…
Click image below for another full gallery of the WD Series SUP's…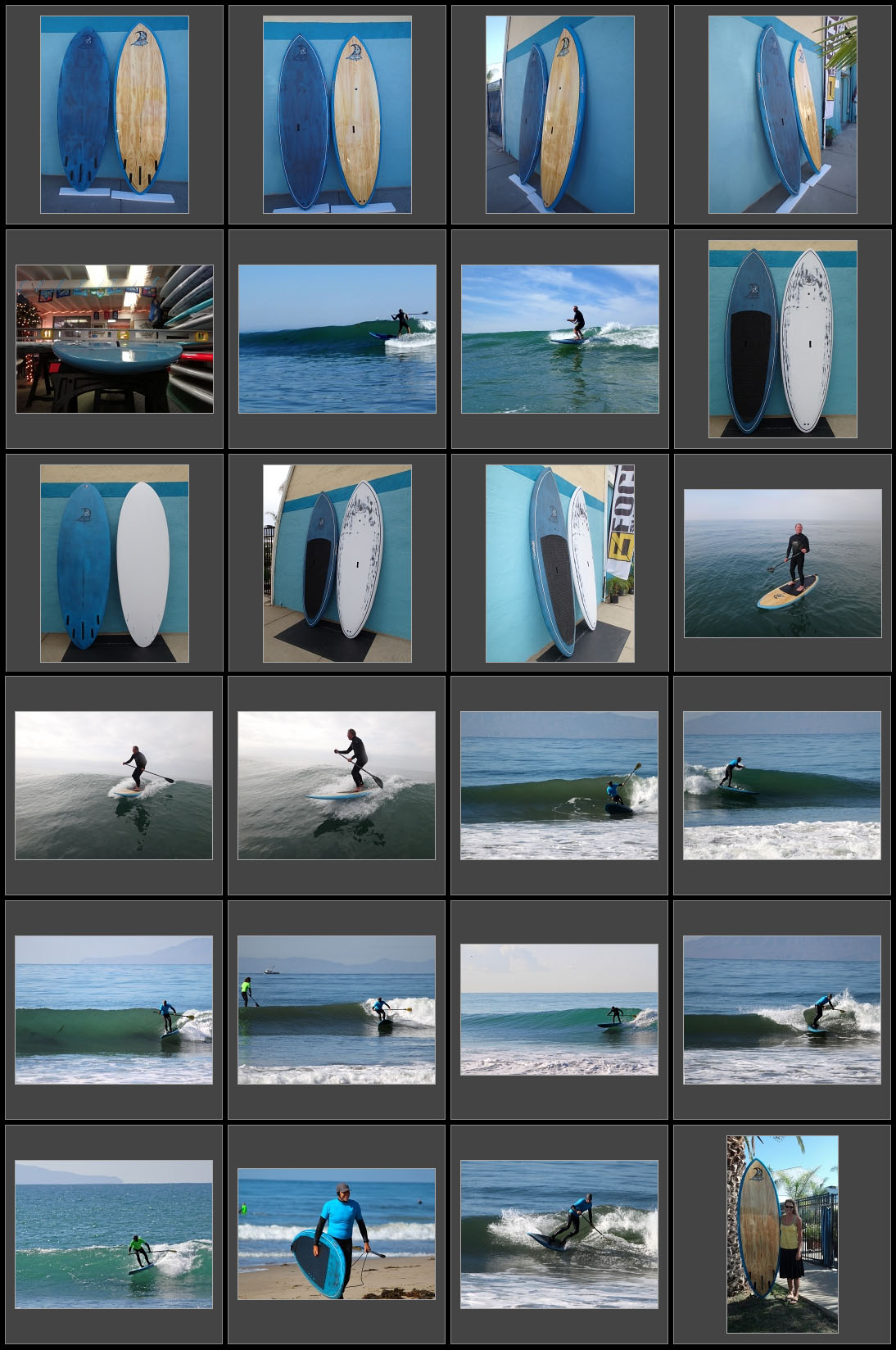 Click image below for an overview of our beautifully refined boutique wood SUP board line…by far, best bang for the buck SUP on the market…