OUR SNAZZY NEW SUP SPORTS® WEBSITE IS NOW LIVE! (click)
UPDATED:9/19/2015 : CLICK ON LINK ABOVE FOR UPDATED INFO ON OUR 2015 SUP BOARDS…
Here's a few new Made in USA SUP arrivals…
Click on :: SERIES :: links below for more detail on each of our SUP board models…
WD SERIES™ :: STOKE SERIES™ :: MAHALO SERIES™ :: ONE WORLD SERIES™
:: CALIFORNIA BUILT CUSTOM SERIES :: HAMMER SERIES™ BOARDS :: JAMMER SERIES™ :: MALLET SERIES™
:: MORE DETAILED BOARD INFO
NEW! Production carbon 10'3″ x 31″ Mahalo Wide with Maui Blue two tone brushed carbon finish…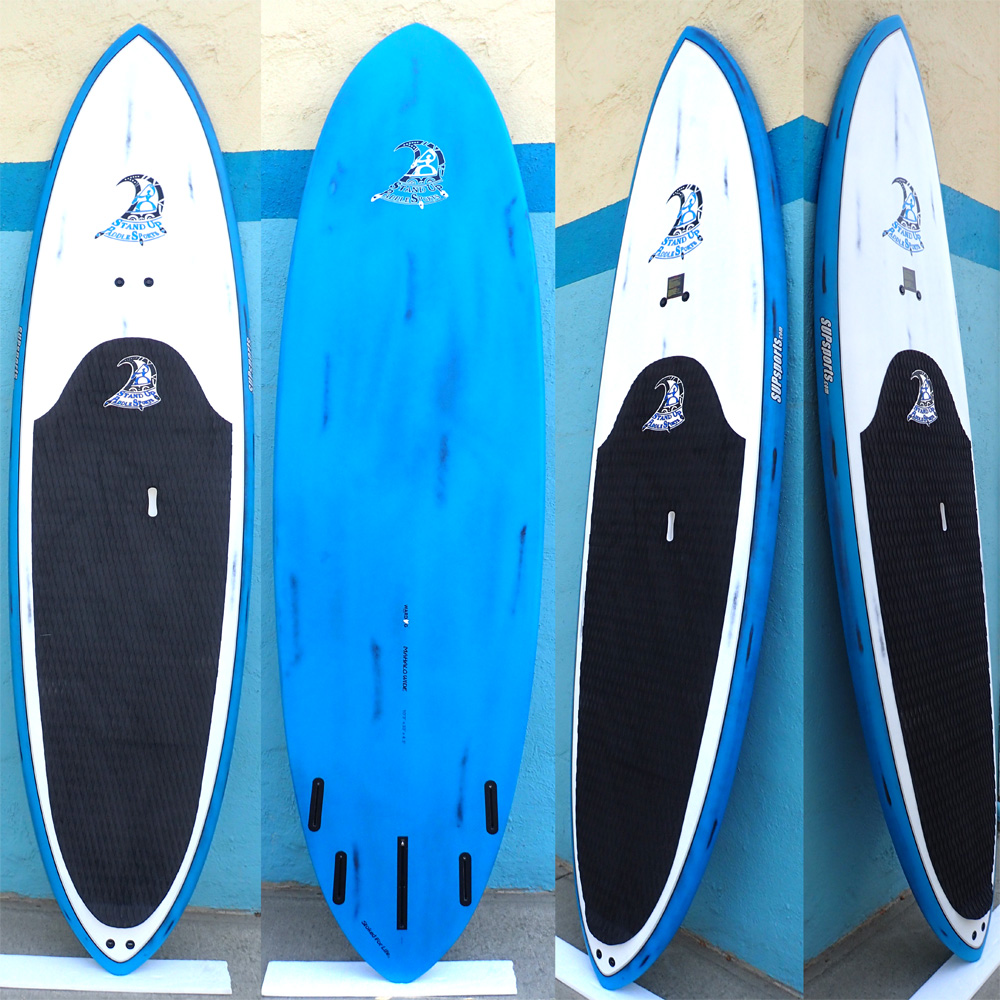 Here's our friend, Jacob on the 10'3″ x 31″ Mahalo Wide with beautiful Australian Pine finish…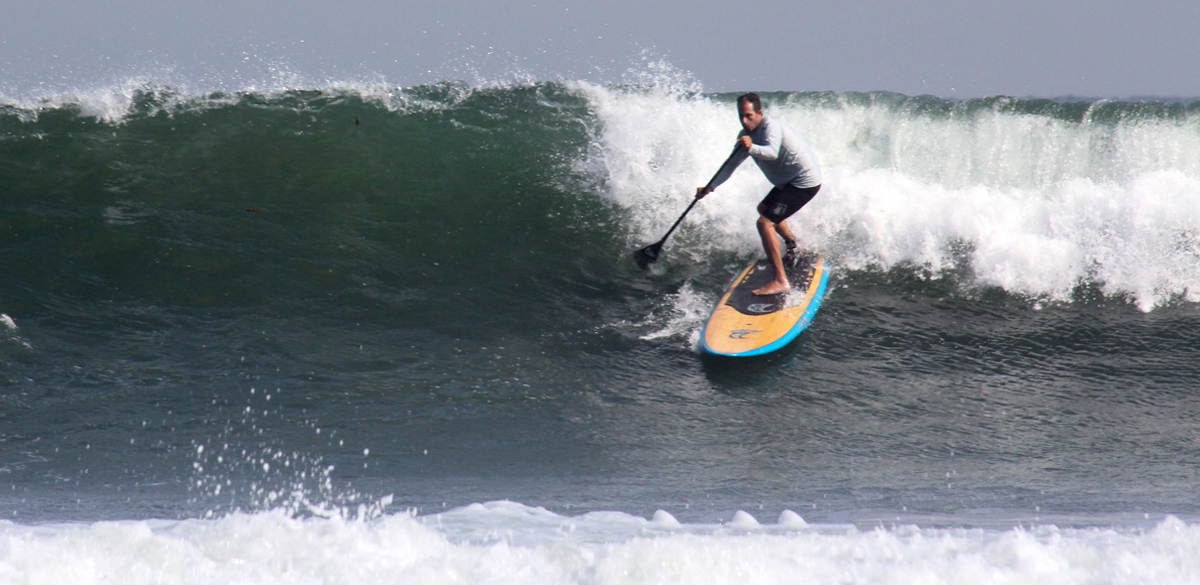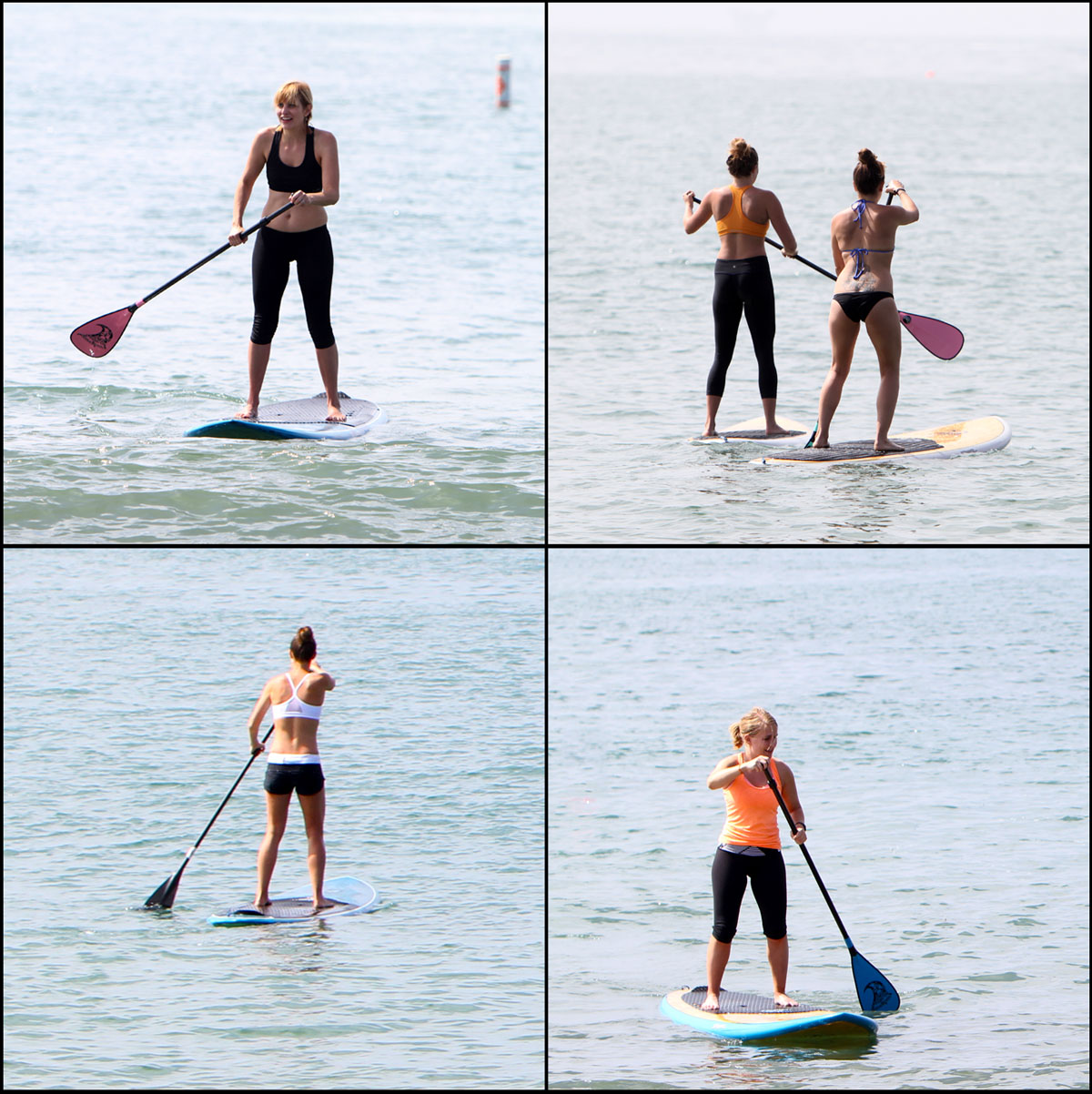 NEW! Mahalo Shaka 10′ x 30″ @ 160 liters…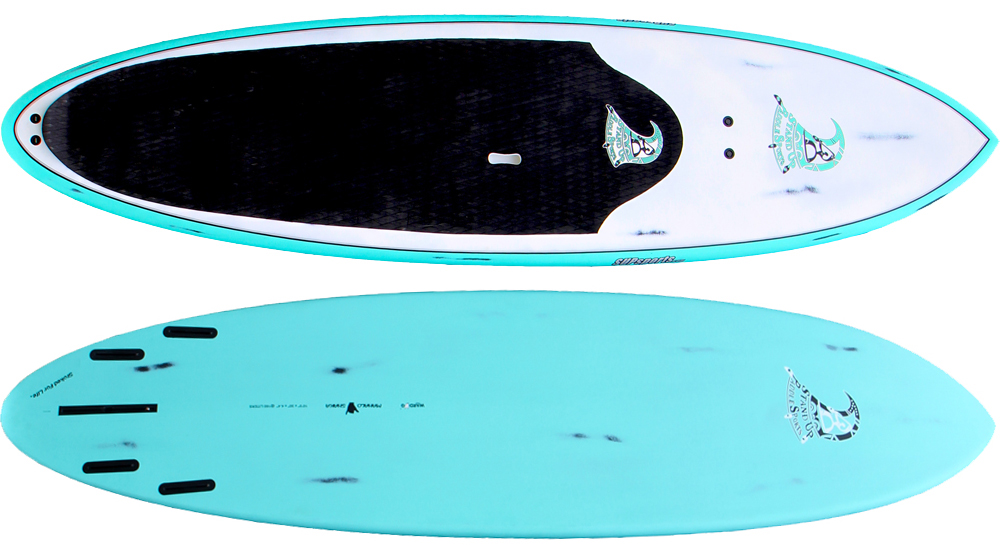 The SUP Sports MAHALO SERIES SUP's were designed and developed in the standup paddling mecca of Santa Barbara, California on the West Coast of North America…the 10'3″ Mahalo Series (quad + 1) :: 10'3″ X 29.5″ X 4.3″ ~ 165 liters :: 10'3″ X 31″ X 4.5″ ~ 175 liters :: 10'3″ X 33″ X 4.5″ ~ 185 liters are very refined all around SUP's that excel as both wave riders with great glide (fast rockers) and stability…as well as flat water and ocean paddlers…
The fin box setup allows the rider to dial into waves or all water cruising/touring…phenomenal glide for it's size, this board is used as a big wave gun as well as a flatwater cruiser…the pulled in nose reduces exposed surface area to chop and wind…also, very popular with our wahine clients who want a mid-sized board for longer distance paddling, that is stable…glides well…and, is still maneuverable on and off the water…
The two bigger sizes were designed for bigger guys who want a maneuverable wave board and/or even lady paddlers that want more stability for paddling with their children or dogs…
The 31″ wide version is called the "Mahalo Wide" with ~ 175 liters of volume…and, we have a smash hit with our new 10'3″ x 33″ Mahalo Xtra-Wide with 185 liters of volume…paddlers of all sizes absolutely love the "fun factor" that this board generates…miles of smiles…
NEW! Two tone carbon color finish options on our WD…Stoke…Mahalo…& One World production models…ONLY $1799…over $1000 less than the competition!
Includes non-H20 absorbing pad, dual GoreTex automatic vent valves, custom bamboo CoreFlex fins…& highest quality big wave rated leash on the planet with safety quick release!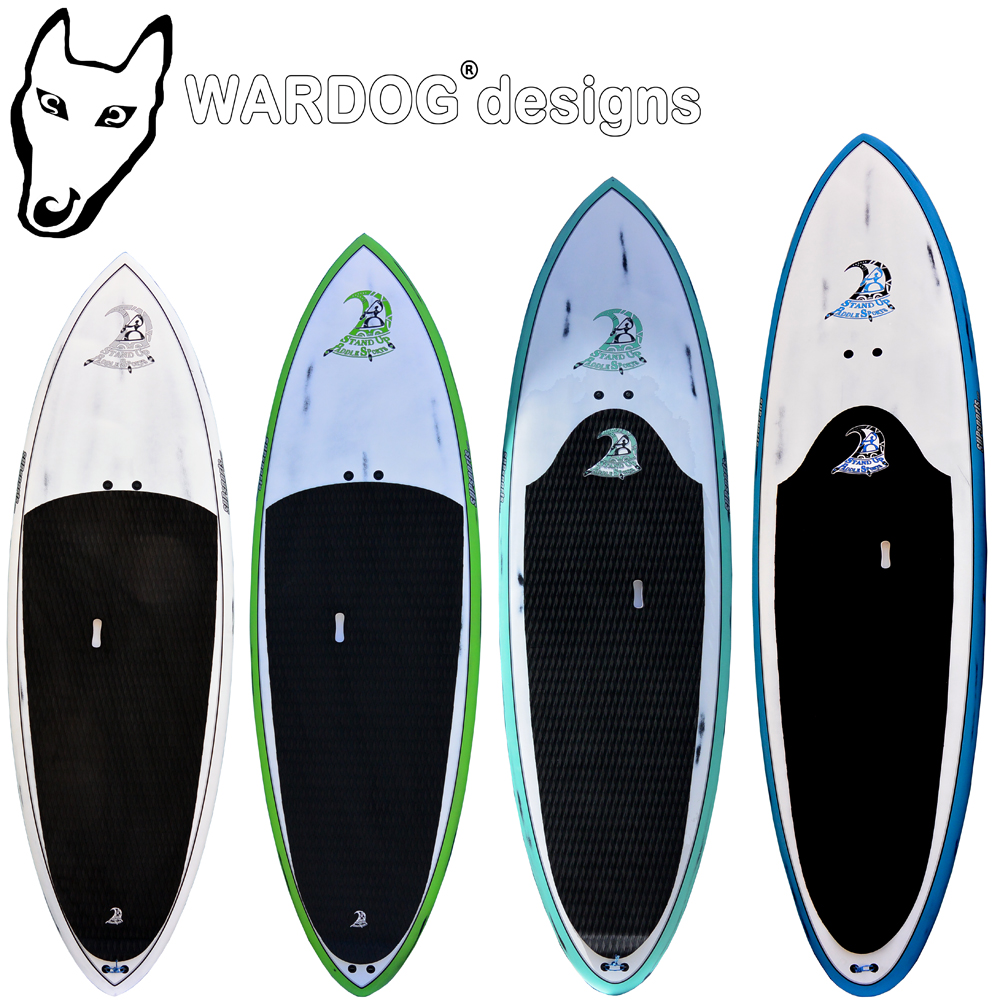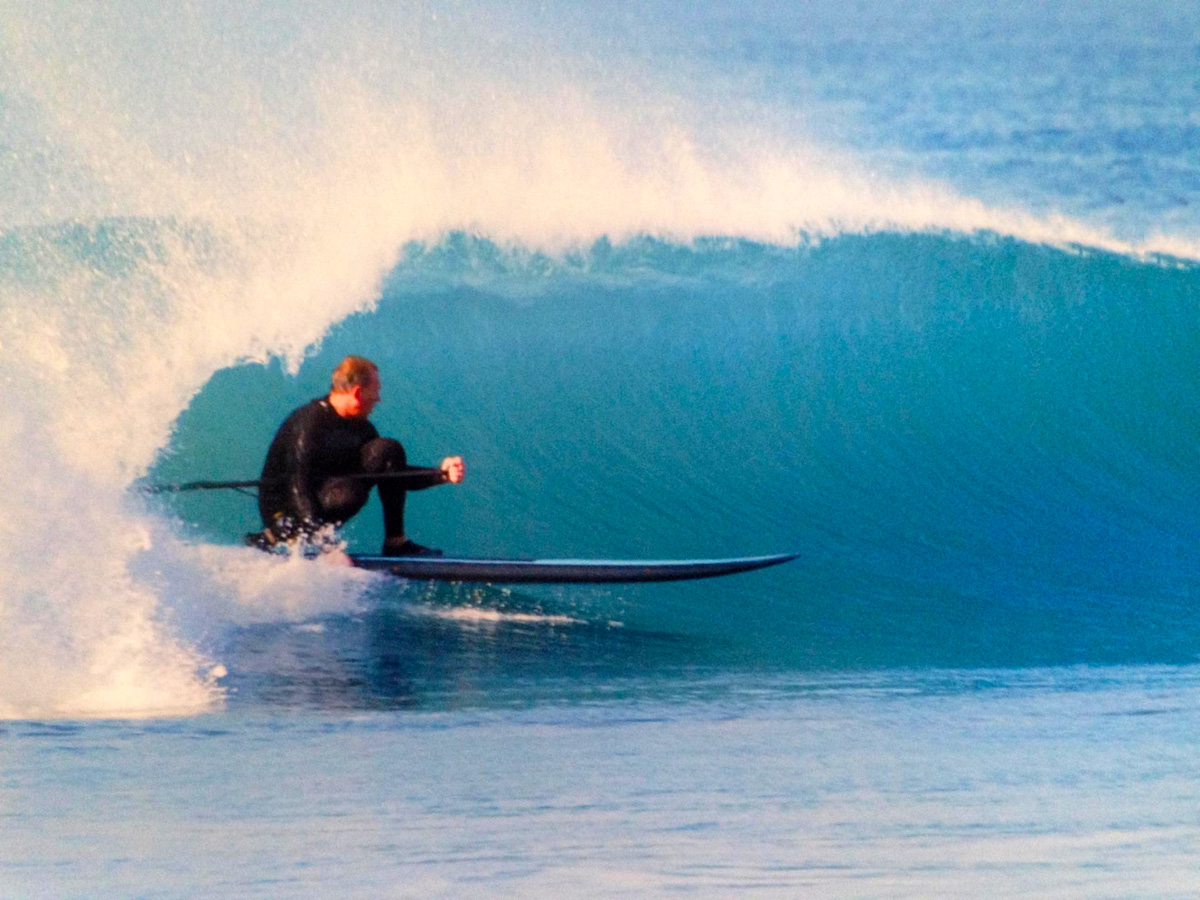 Paul G. with a custom carbon Mahalo we built him on the Central Cali Coast getting shacked with a stylish backhand rail grab…
This is a custom carbon camo "Muscle Tooth" Mahalo that we built for Dr. Ron…
You dream it…we'll build it!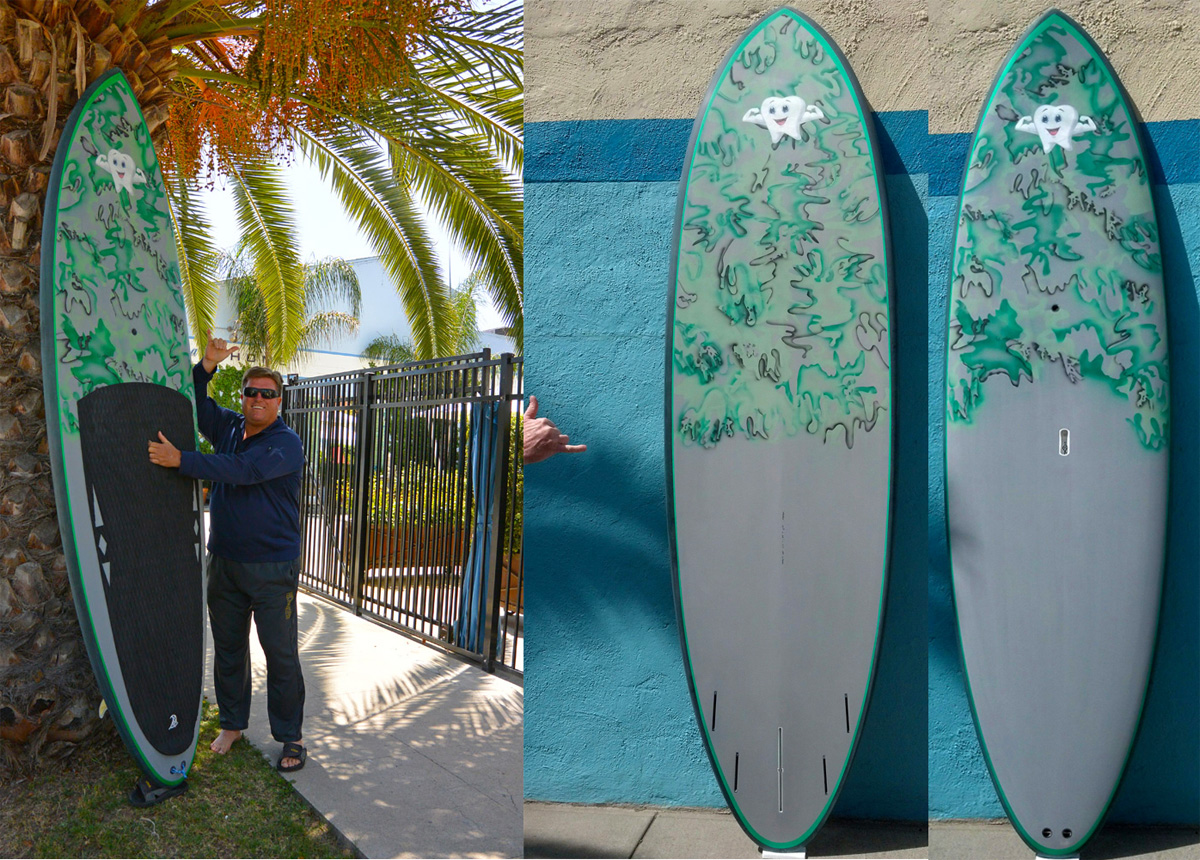 Check out what we mean by "fast rocker"…this rocker profile is very efficient and doesn't "plow" or push water like so many SUP's this size on the market…
Here's a testimonial from one of our East Texas lake clients who just picked up a Mahalo…
8/22/13
Subject: Mahalo
Hey you guys:
I just wanted to let you know the Mahalo arrived yesterday morning safe, sound and without a scratch on her…..
I took her out for a spin this morning, and man I gotta tell you the lake was crowded….no not really…at first light there was only me out (that's why I love East Texas)….
But I gotta say I wasn't expecting the Mahalo to be so fast and easy to paddle.
What an amazing board and beautiful too.
Miles of smiles is right. You really hit one out of the park with the Mahalo Wardog.
Thanks for everything…..as usual the service and Aloha you guys share with your customers is beyond compare (Thanks Dave).
Peace and good waves….
Robert Townsend (Tyler, TX)
Pricing is easy…here's how it works:
The gorgeous boutique quality production boards with Australian Pine decks are $1299…
The boards with Australian Pine decks and bottoms are $1399…
Our acid washed SUPer-Lite carbons are $1799…
Includes Custom bamboo fin(s)…non-H20 absorbing pad…and, big wave rated leash with safety quick connect…plus, shwag…and, a heapin' helpin' of pure old school STOKE!
SHOP OUR SUP STORE…
We've ridden just about all of the 10′ SUP's on the planet and the Mahalo can't be beat…the ultimate in glide…maneuverability…refinement…quality…value…performance…FUN!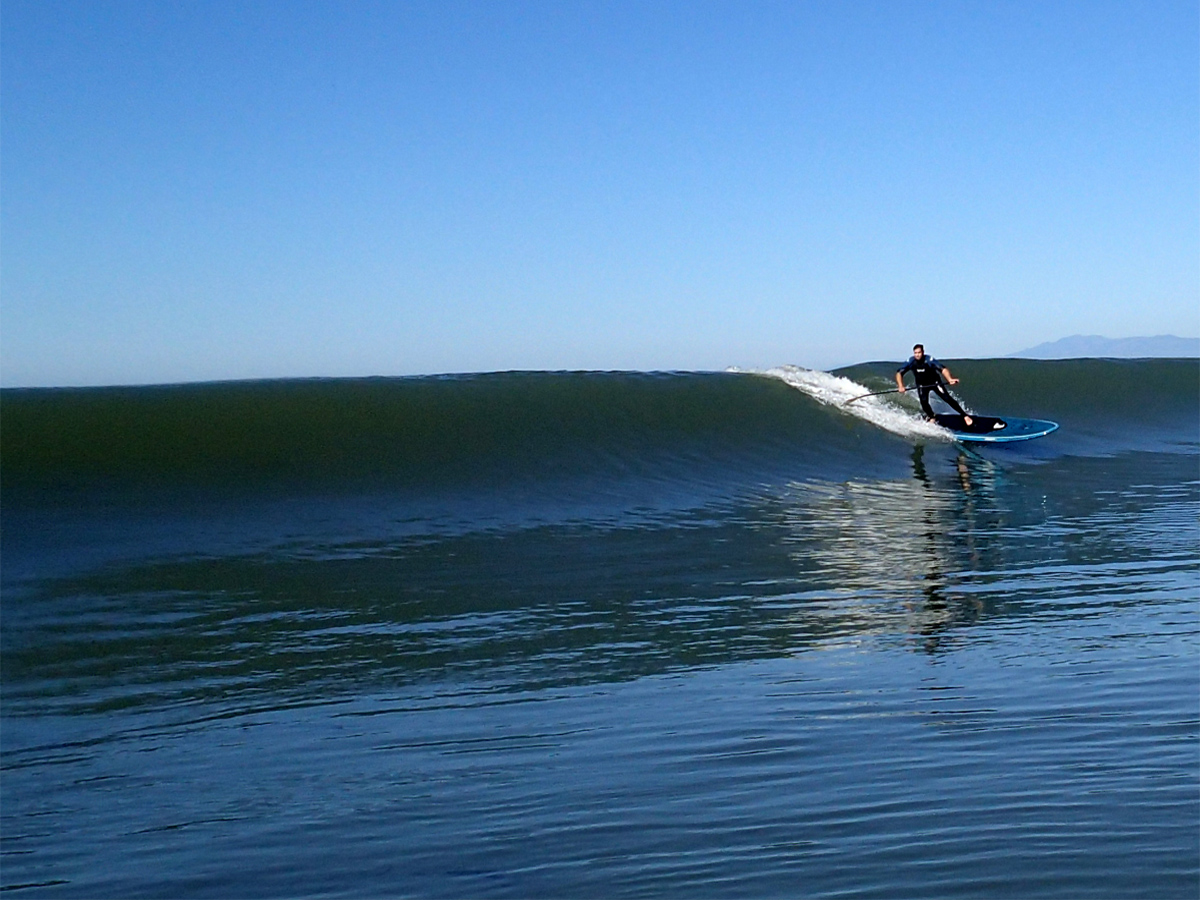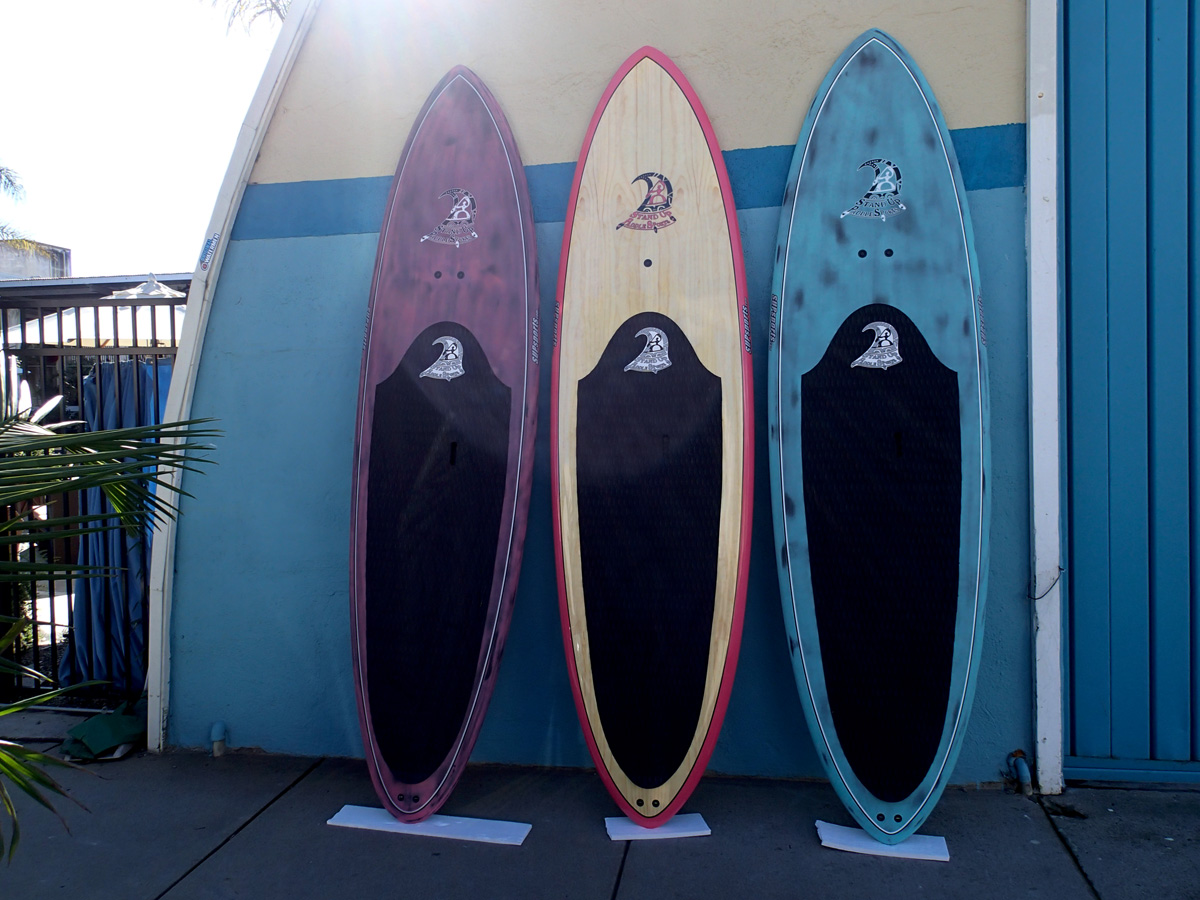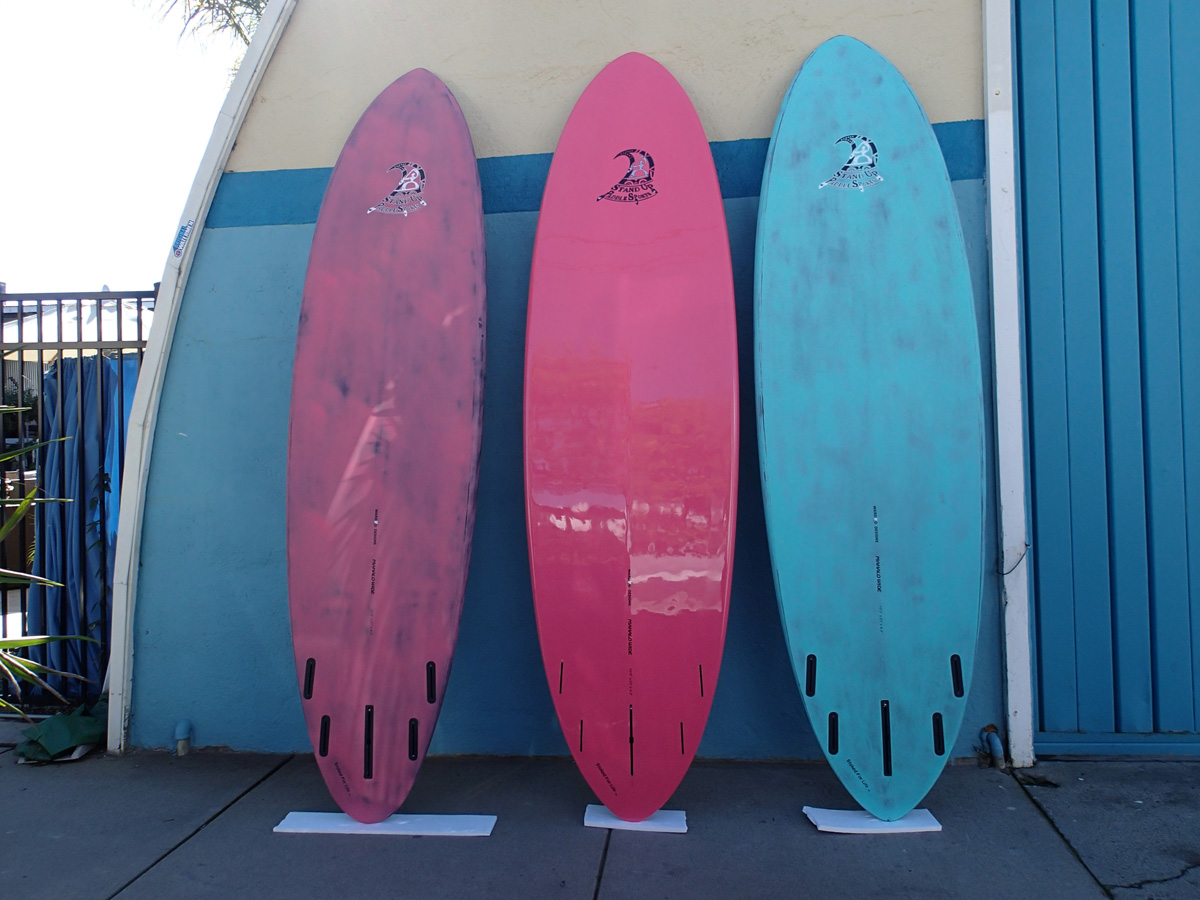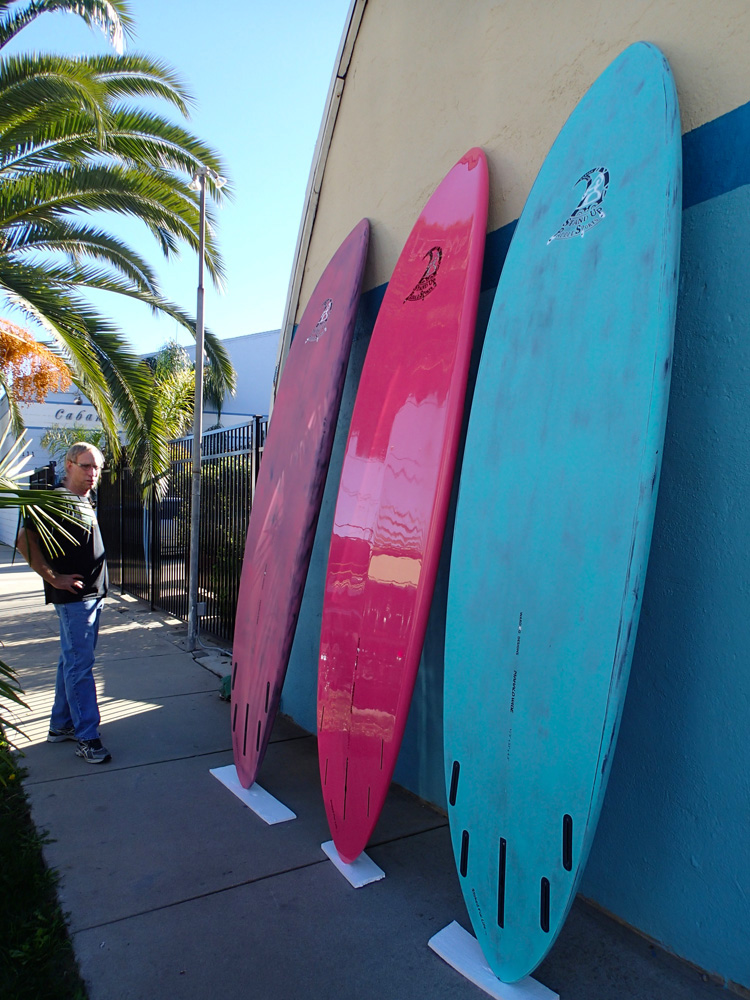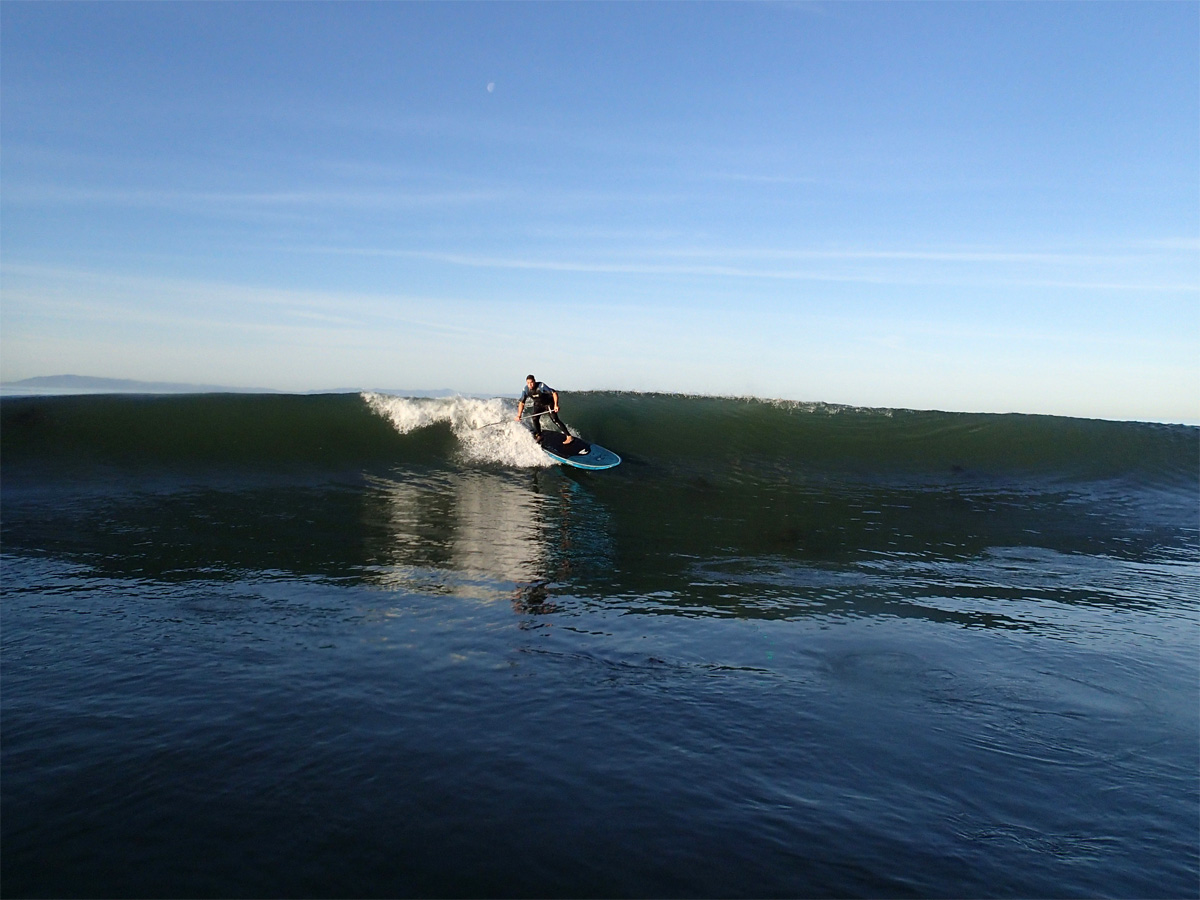 More new colors!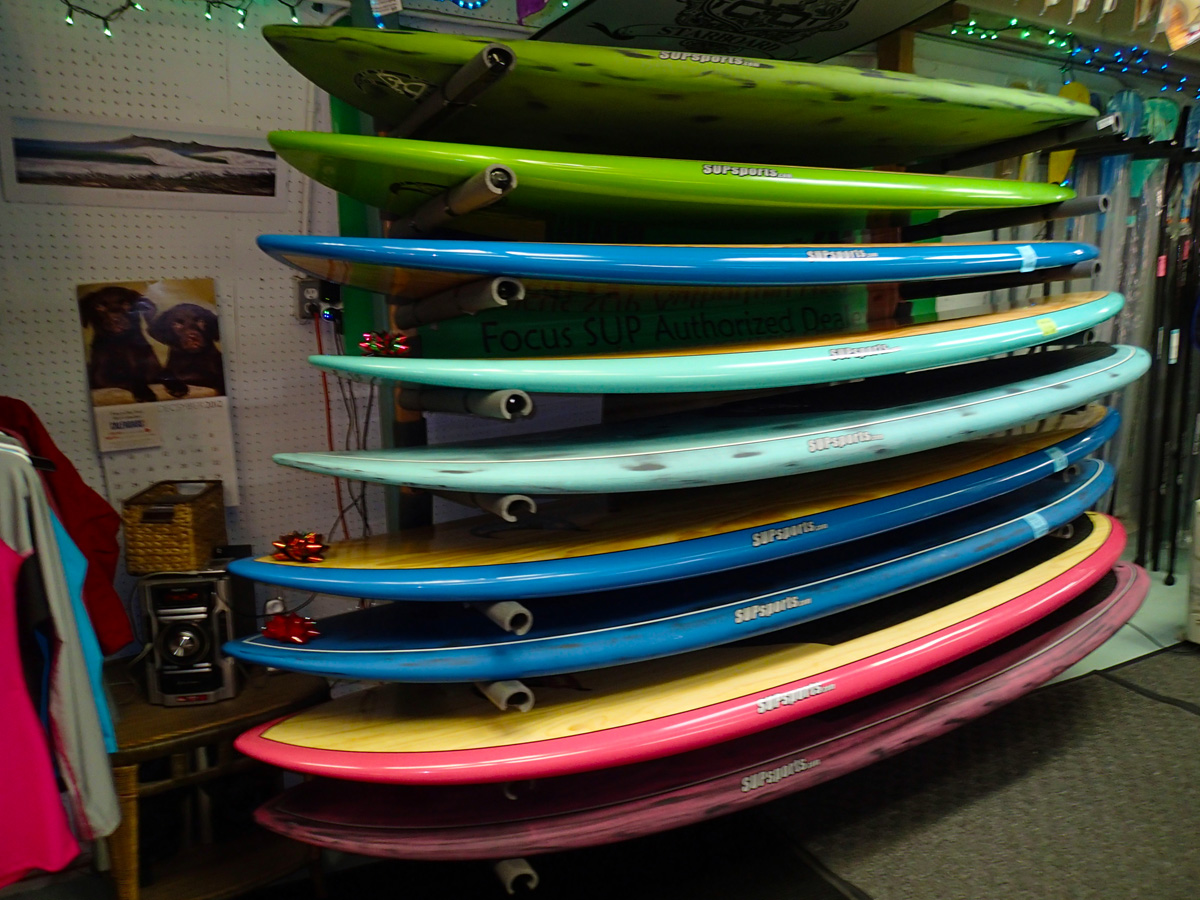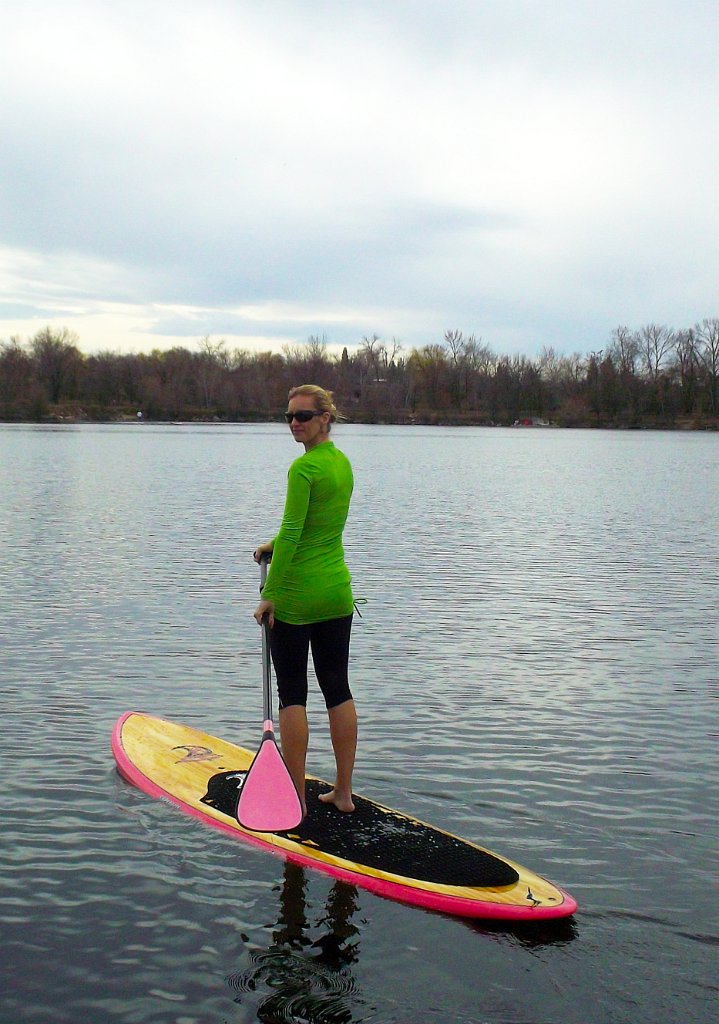 JoAndi feeling "pretty in pink" on her Honeysuckle Pink Mahalo 10'3″ x 29.5″ in Idaho…
Lots of folks like our pink standup paddleboards…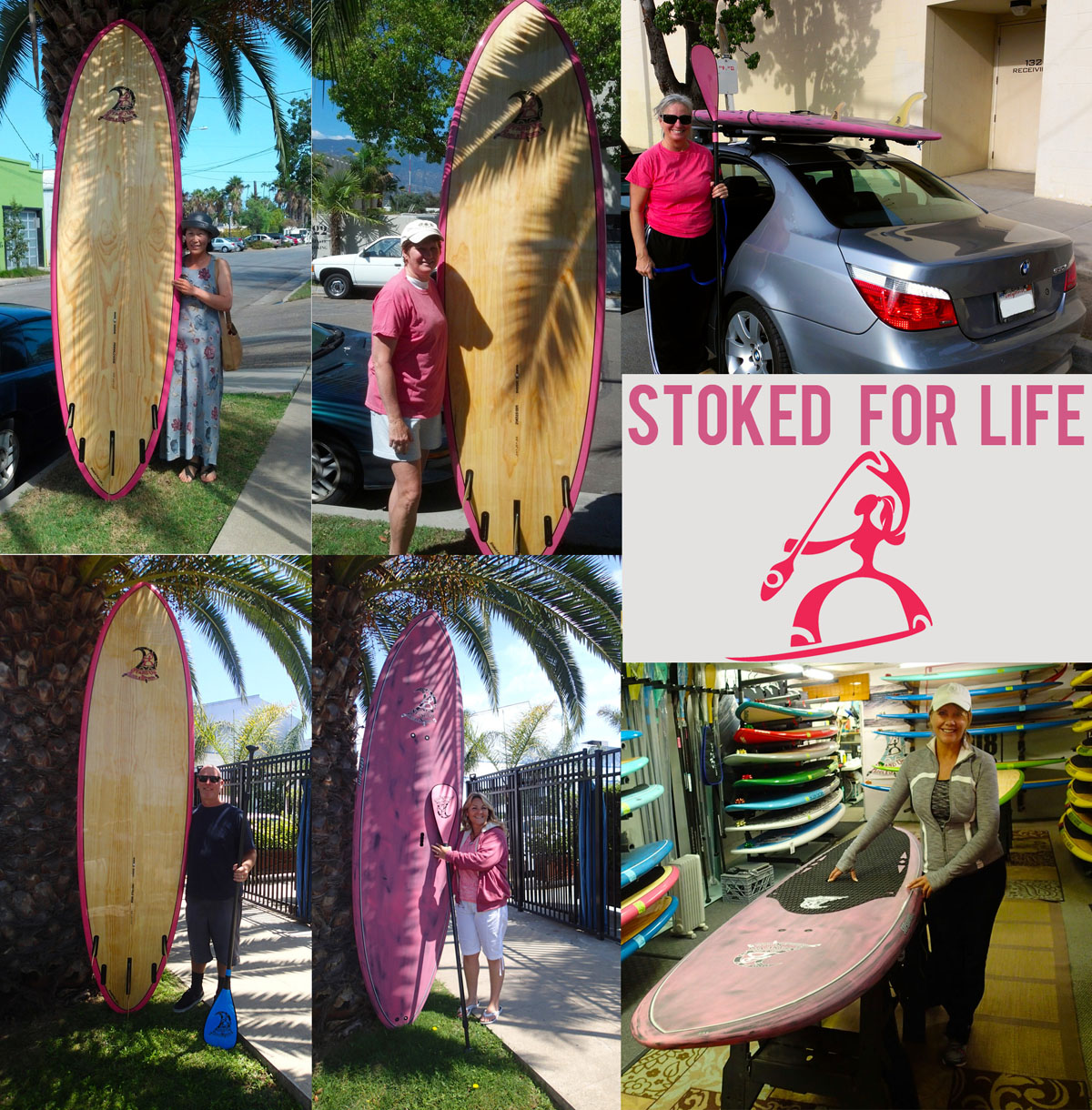 We also manufacture the Mahalos in a custom FeatherLite carbon finish made in the USA…~ 4# lighter…dims can be scaled exactly to your specifications…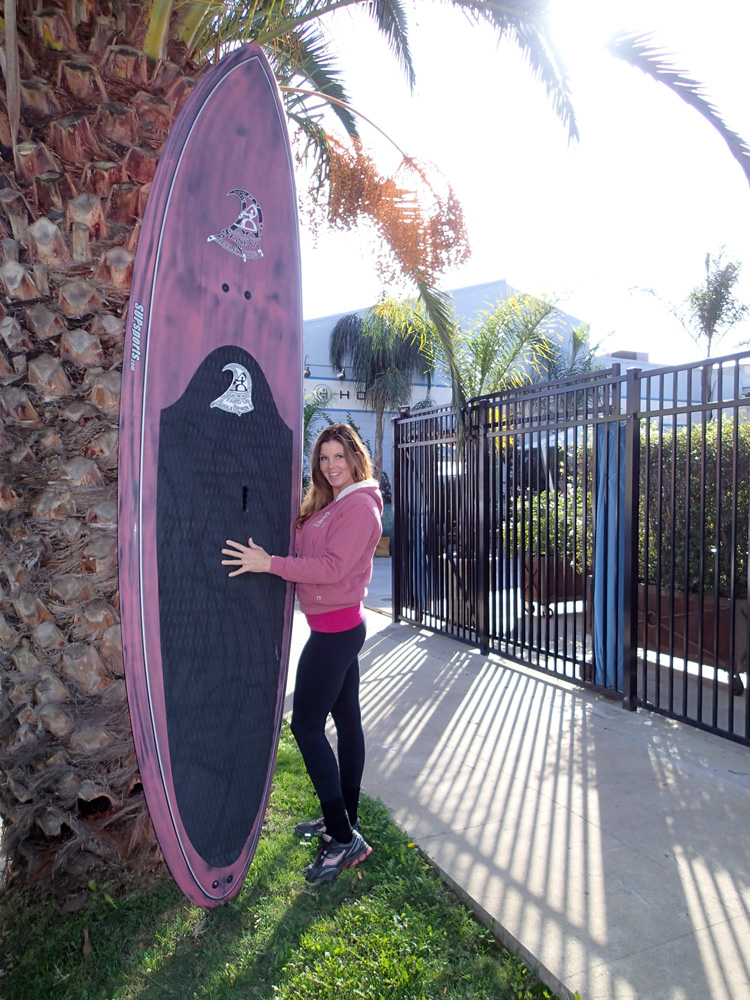 Paige styling the SUPerLite carbon 10'3″ x 31″ acid washed Honeysuckle Pink at 19#…
Our 10'3″ x 29.5″ Mahalo in carbon weighs an amazing 17.85#…$1799…
Includes highest quality pad, fin(s), and leash…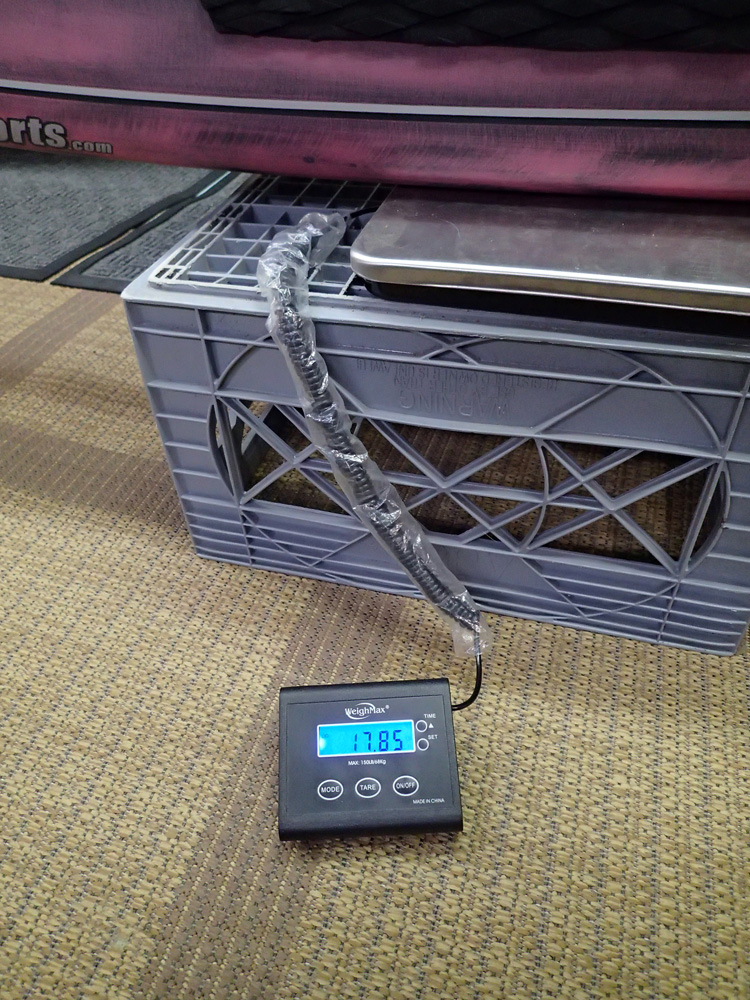 There is nothing that we would change on the Mahalo…a timeless hall of fame classic…very progressive and refined shape for ripping 2′-12′ surf…phenomenal stability and glide with a perfect mix of off-water mobility…our most sought after board because of it's versatility…
Very fast rocker lines allow you to generate glide and speed effortlessly…and, with more speed you can pull off moves that you never thought possible on a SUP…the standard width Mahalo at 29'5″ has great directional stability and tracking when paddled as a single fin in flatwater…ride it as a trifin in the surf…or, on the two wider Mahalos, we recommend setting them up as a quad fin on smaller days, kelpy days, beachbreak days, and trifin when you feel you need more drive…
Constructions: Wood Sandwich: $1299 – $1399, Carbon Wood Sandwich: $1799, Custom Carbon Made in USA: $1899.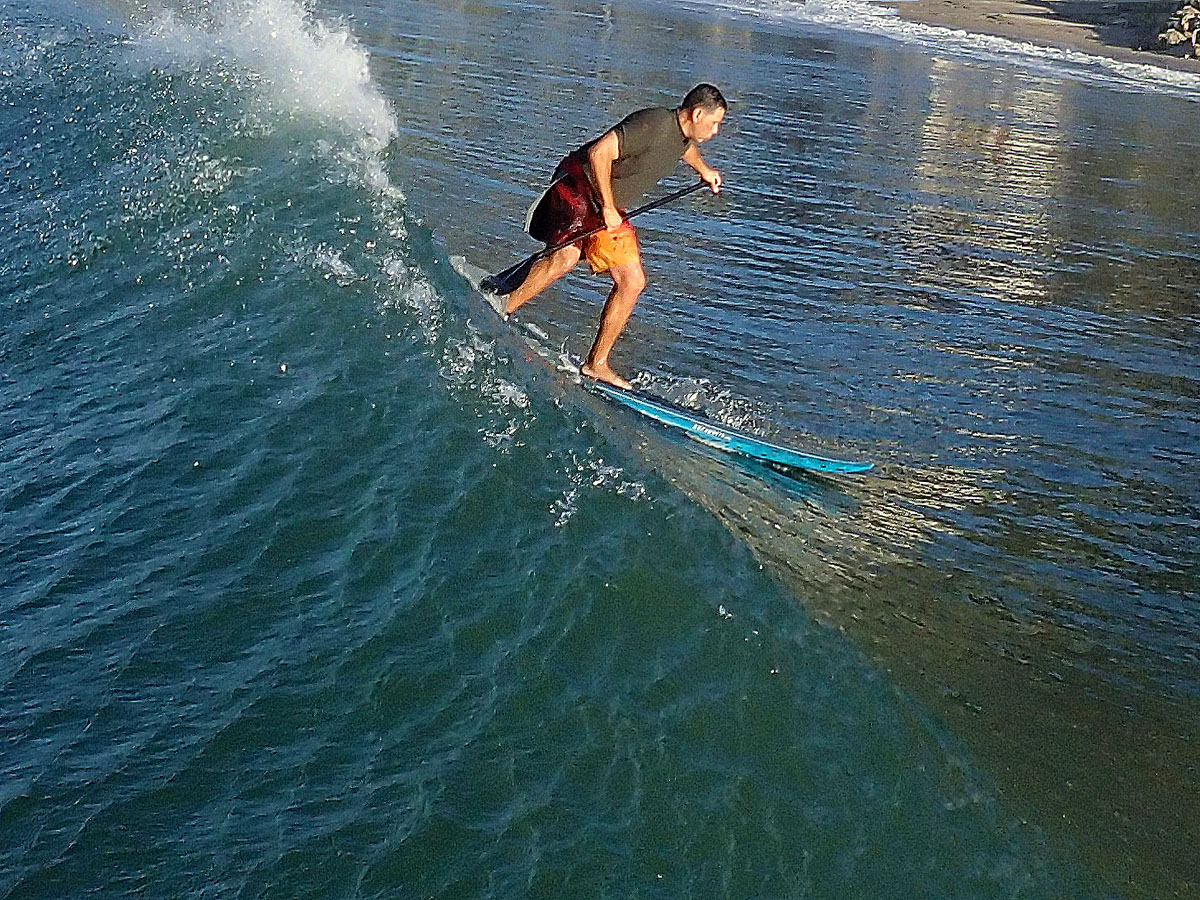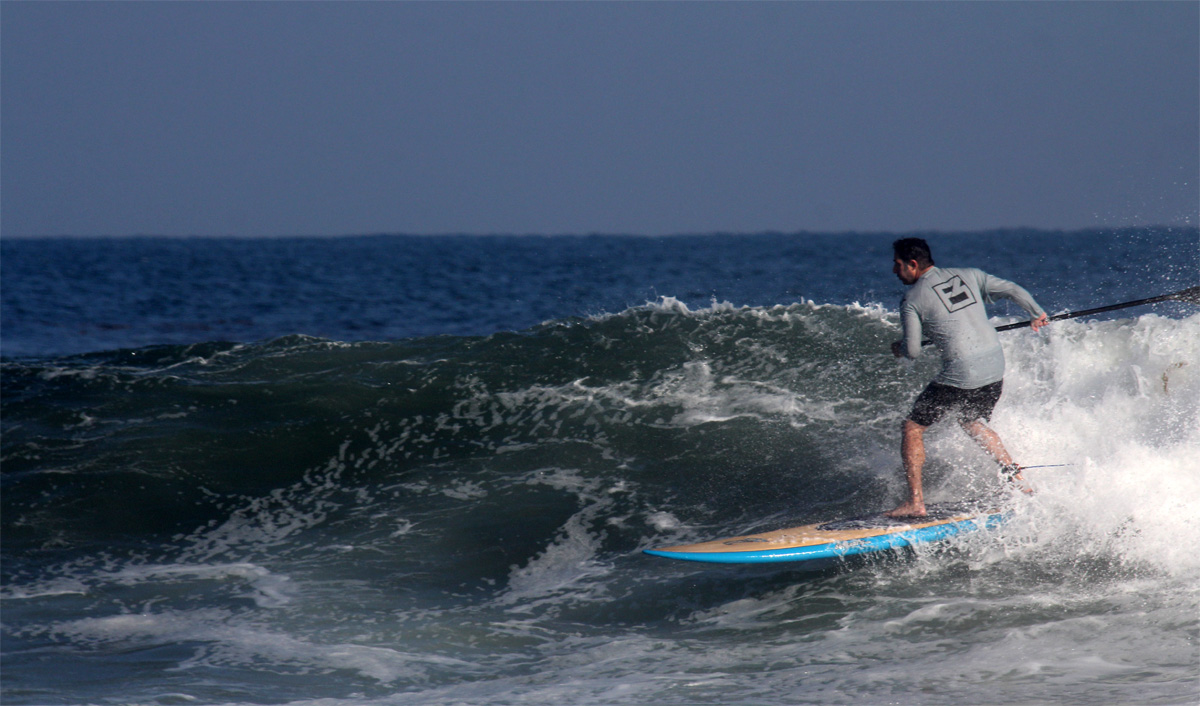 Click image below for a full gallery of the MAHALO Series SUP's…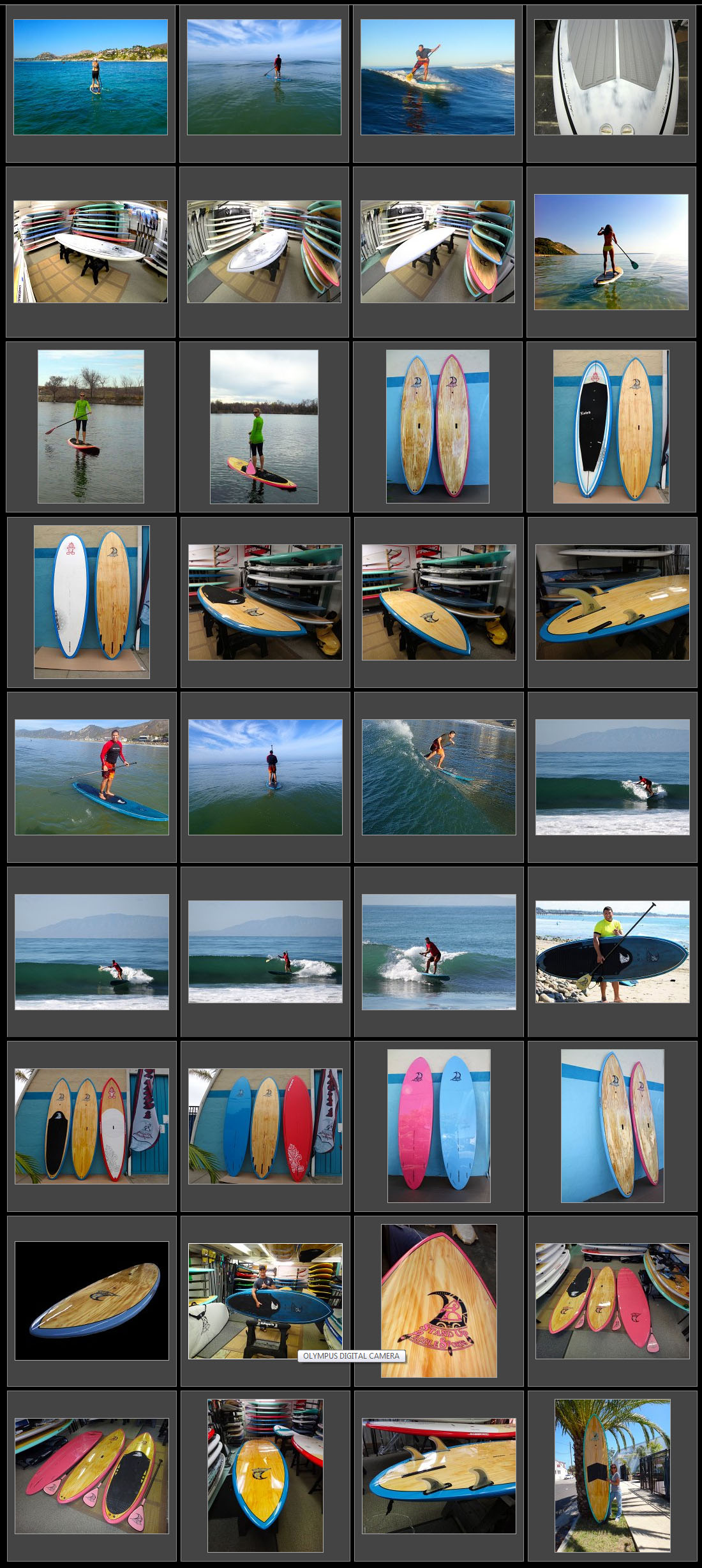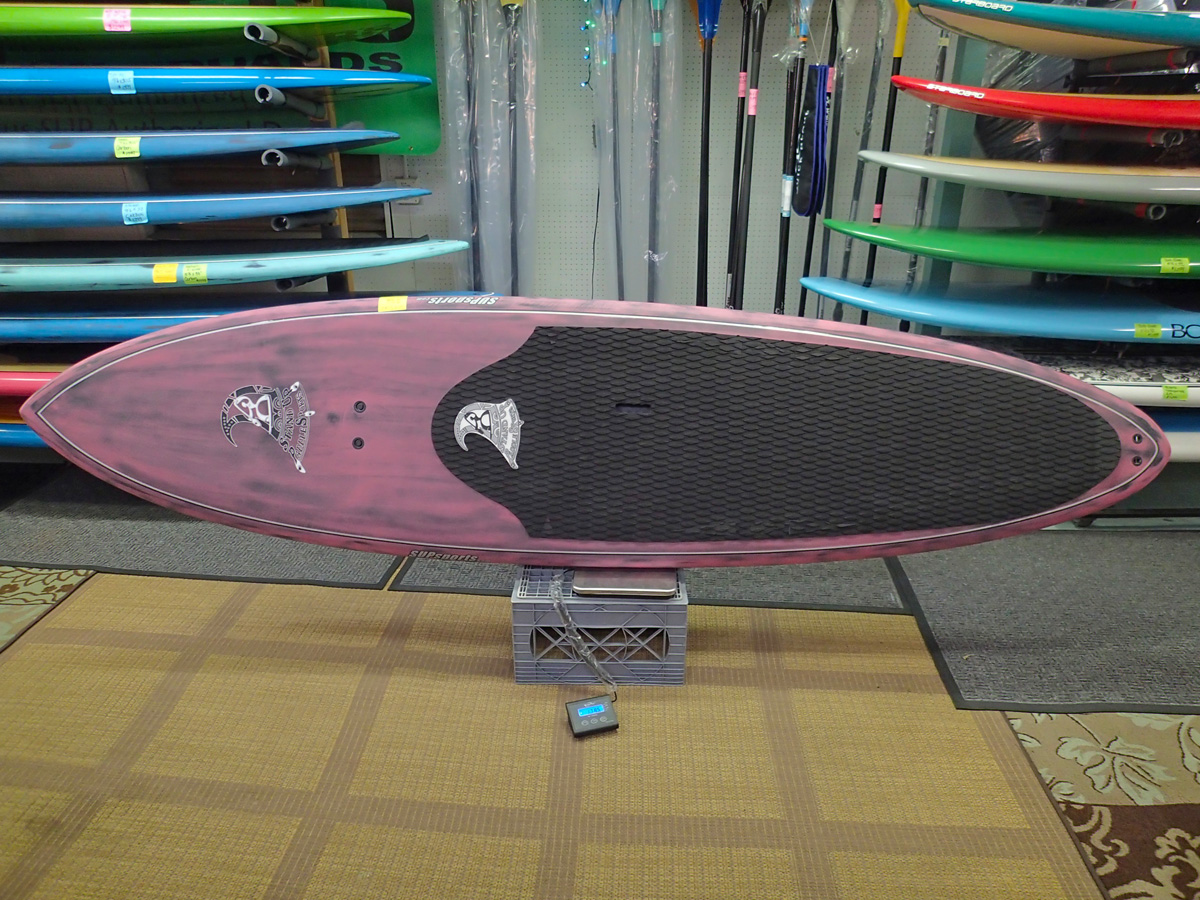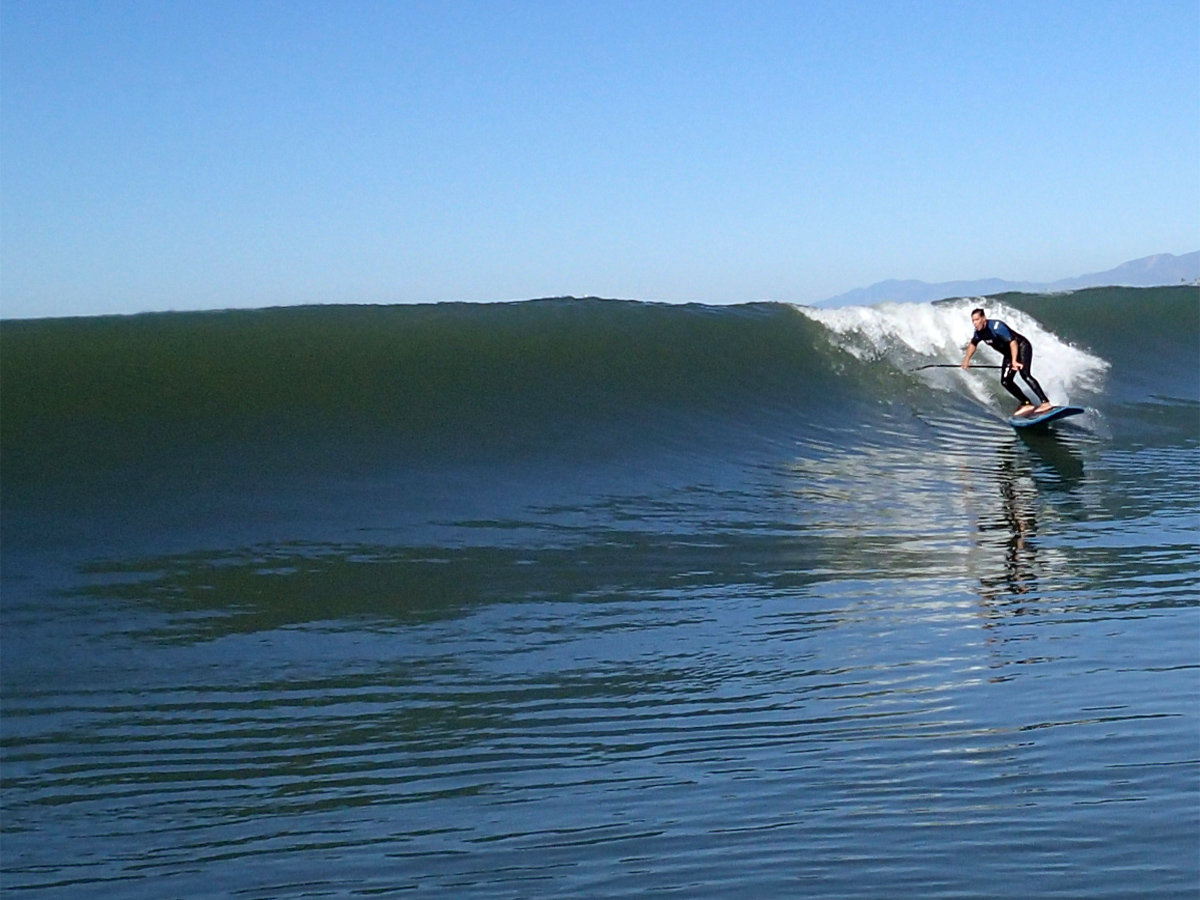 Big Fred upgraded his Starboard Whopper to a new 10'3″ x 33″ Mahalo X-Grande Seafoam carbon…
The blue painter's tape is from applying a coat of Monster Paint clear traction on the nose for Fred…a customer service that we provide at no charge on boards purchased form us…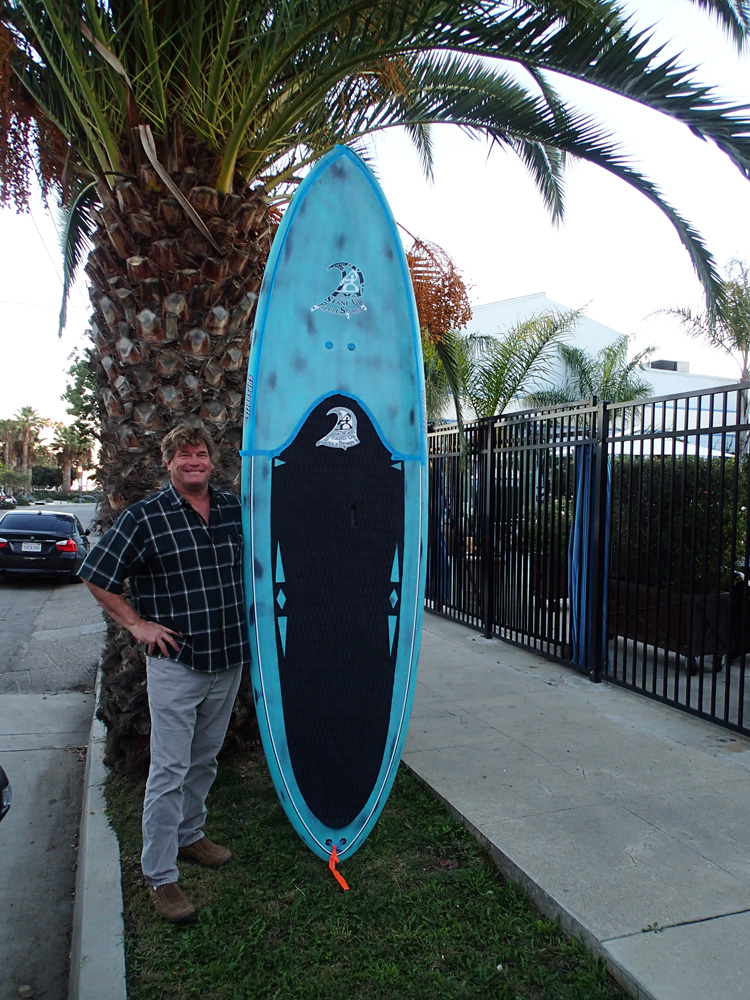 Click image below for an overview of our beautifully refined boutique wood SUP board line…by far, best bang for the buck SUP on the market…