Some pics of the new carbon 9′ x 33″ Jumbo Jammer…and, the new 10'3″ x 33″ Mahalo Xtra-Wide…both alongside a standard 8'6″ x 31″ carbon Jammer…
The Jumbo Jammer is spoken for…the other two are available first come first served…FeatherLite carbons at $2295…includes pad, bamboo fins, and leash…
Robert is one stoked unit!…he's out on the water right now…
UPDATE: BOARD REPORT
4/25/12
Subject: Jumbo Jammer
Wardog:
Robert here , just had to take a few minutes to thank you so much for time time you & all your staff spent with me to insure me that I was making the right move.
As always it seems you were right, I asked for the loosest board you've ever ridden & the stability of a 10′ Whopper. I was not disappointed in the least, the waves have been small but the 9′ Jumbo Jammer floats me like a dream & the Jammer is so loose everyday it just get better than the one before, I guess you could say I love it & "stoked for life"
You were right on the design of it to the size, I couldn't be happier, best board I ever ridden & you know I ridden a lot of boards.
Just had to let you know I'm totally STOKED see you in the water. I think you created an animal…;-)
Your costumer for life,
Robert S******** (Malibu, CA)
The new carbon Mahalo 10'3″ x 33″ Xtra-wide…180 liters…quad + 1…
A few comparison pics with the Starboard 10′ x 34″ Whopper…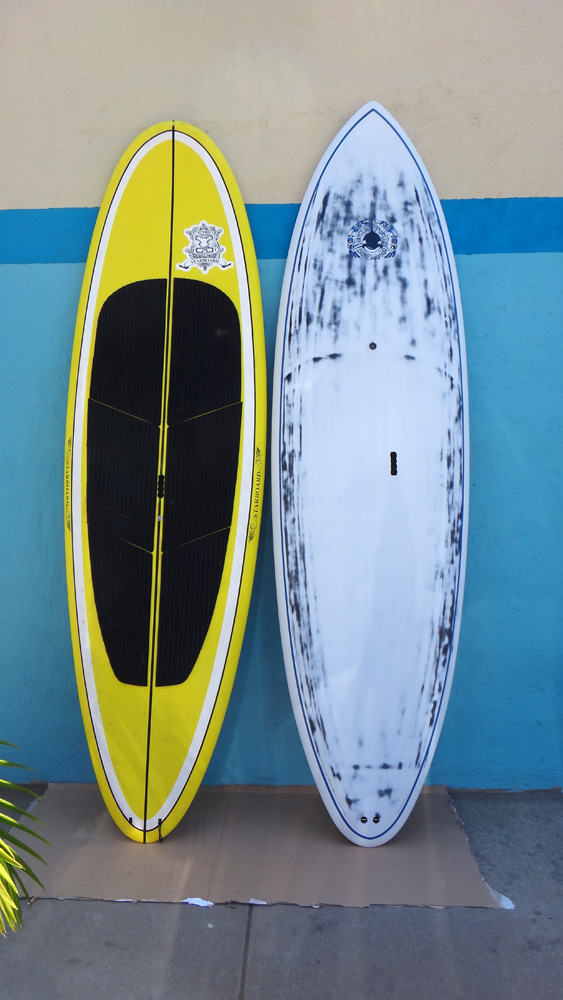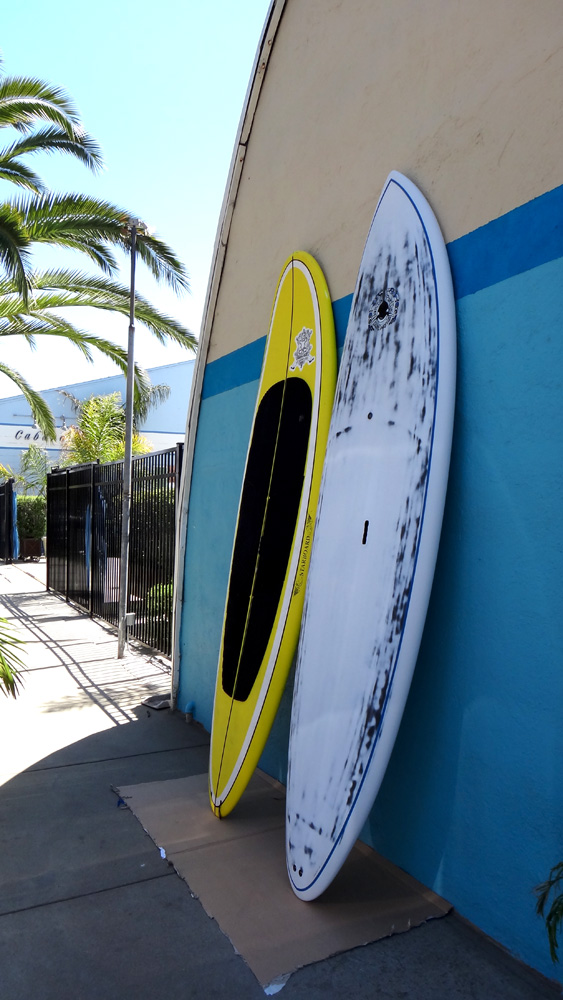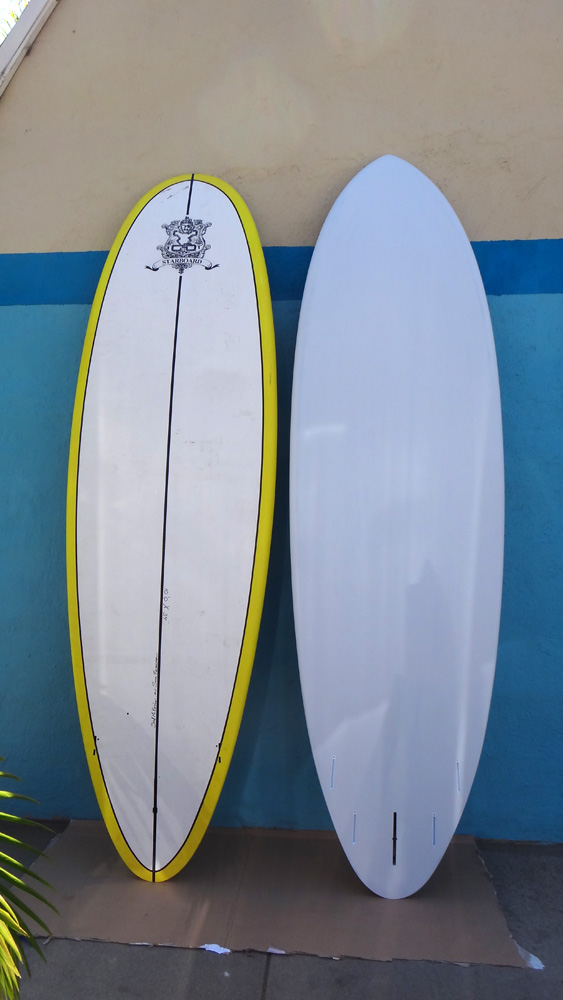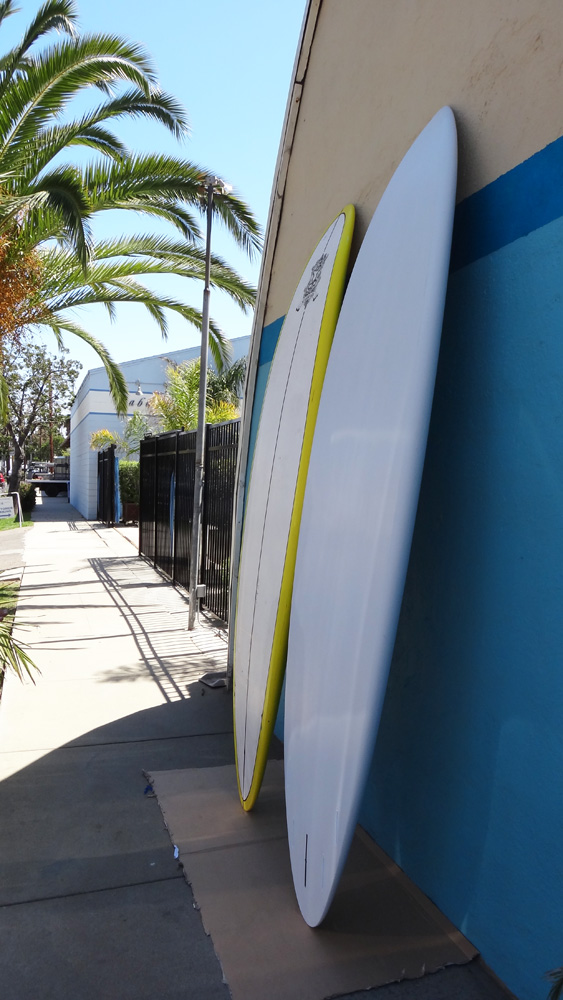 The new Mahalo Xtra-wide has a Futures quad + 1 fin setup allowing max versatility…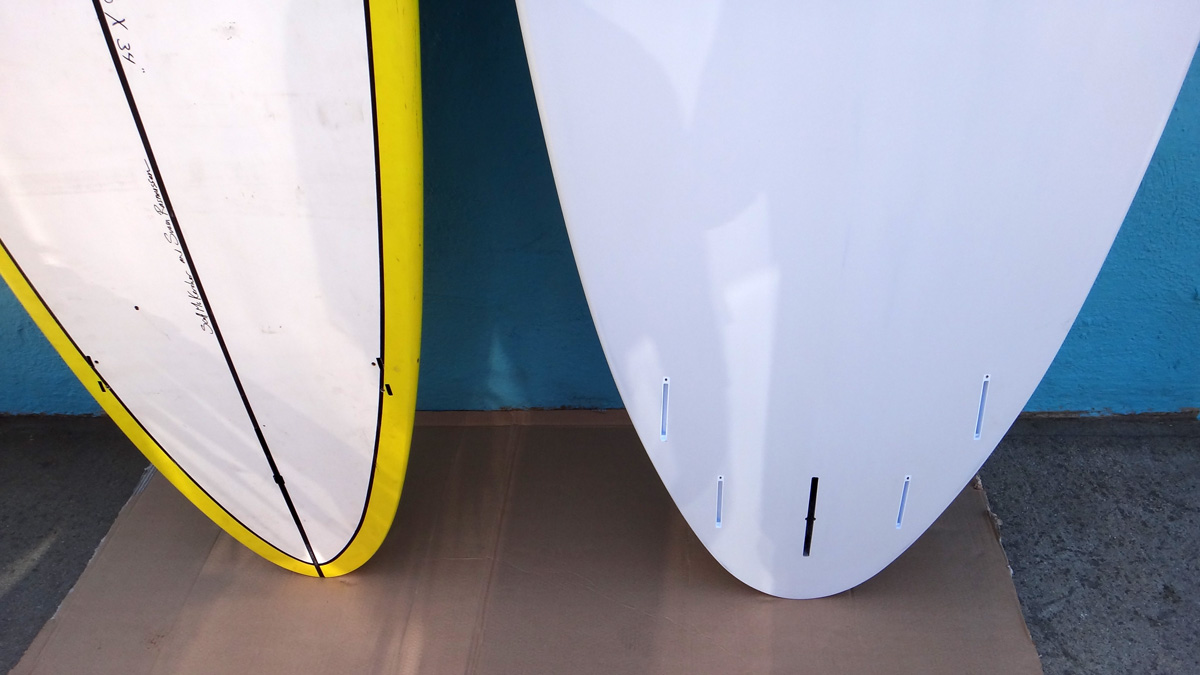 The 10'3″ x 33″ Mahalo Xtra-wide next to the 10'5″ x 32″ Starboard Wide Point…
The new Mahalo Xtra-wide has the stability of the Whopper and the glide of the Wide Point…a perfect blend…the best of both worlds…