We love hooking people up with our handcrafted in the USA custom epoxy and carbon SUP creations…
Here's one of the latest custom carbon 8'6″ Jammers for Don in Washington State…3 week turnaround time…
Kevin and Mike's custom carbon SUP's are in production now…
Don immediately took it out to the coast and gave us this first report…
I surfed the Jammer at WP today. I had high expectations and wasn't disappointed.
The swell was 4.5′ and the surf was just crashing closeouts for the first hour or so.
The Jammer was pretty good getting out through the waves. It tends to pop up over white water nicely. The conditions today, however, made it tough to get out.
Stability is adequate for my 196lbs. I only fell off once or twice while loitering on the outside. Once I'm used to the board I don't expect to fall much.
Durability was tested today. The bottom fell out on a couple of waves and I got worked pretty hard, but the board is still in one piece. It doesn't seem to pull nearly as hard on the ankle as my 9'8″ during a wipe out.
After my surfing buddies got bummed by the poor conditions and went in it suddenly got glassy and the faces held for some really nice rides. I was dropping into steep overhead waves and getting several good turns before bailing out the back. The board works fine for larger waves – it was great on some waves which would have had my 9'8″ Element trying to go airborne.
The board's agility is amazing. I'm an intermediate surfer, but was able to get a couple near vertical backside turns. Very much a short board rather than long board feel. I've barely tapped the potential and I'm really looking forward to the next session.
I'll post some more as my experience with the board grows.
A very happy camper,
Don
Here's a few shots of the Jammer being surfed…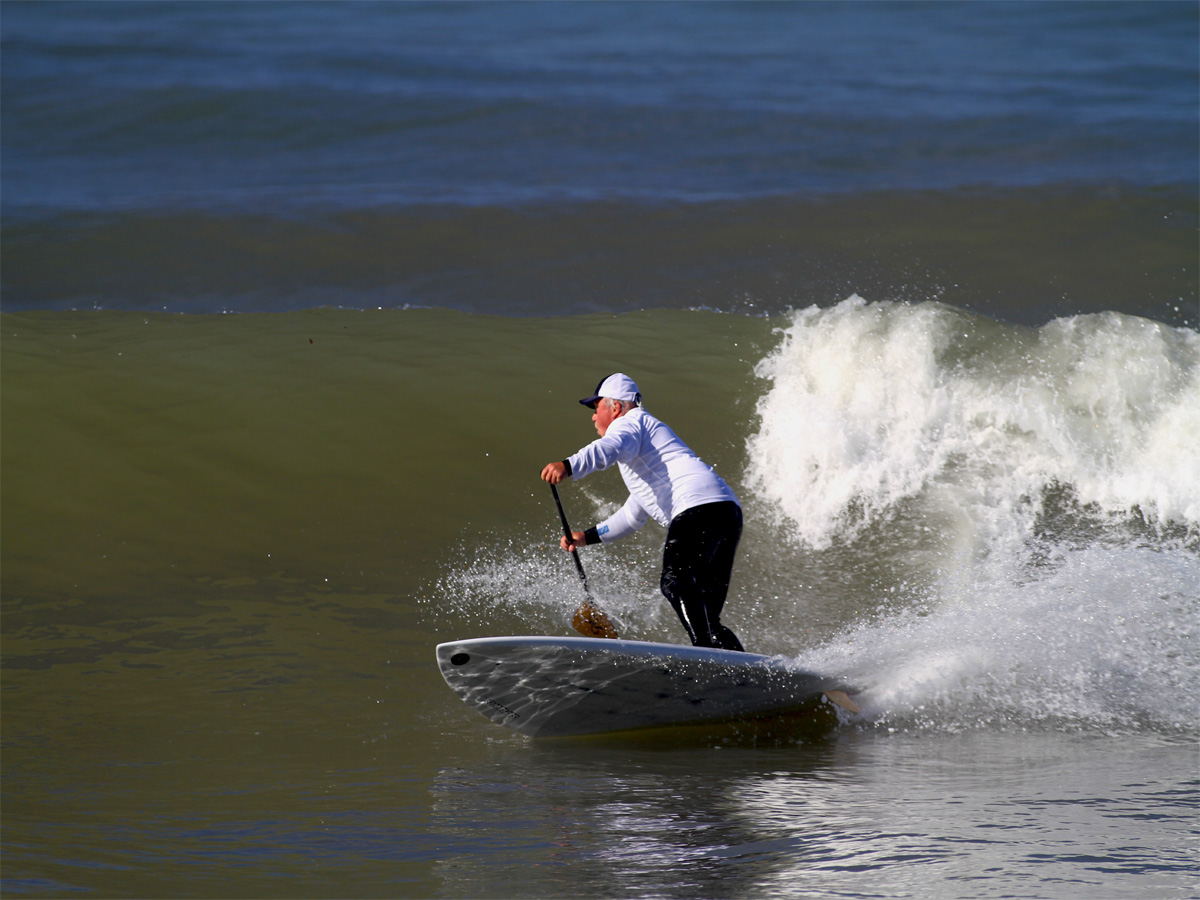 Here's a few more shots of the Jammer being surfed…