UPDATE: 2011…Starboard no longer builds the TAC…
The Starboard wood TAC SUP's are truly amazing pieces of workmanship…lightweight and gorgeous…Starboard has been building them since 1994…the labor to wrap the rails with the veneer is beyond impressive…folks that stop in the shop are always very impressed when they see one in person…
These boards are classics that will last a lifetime…likely to become family heirlooms…some have become gorgeous wall hangings…but, they are meant to be paddled and enjoyed…
Shannon checking out her new Australian Pine and Makori veneer Starboard SUP…she also matched it up with a bamboo QuickBlade SUP paddle…SAHWEEEETTT!!!
As of 2012, the Starboard TAC is no longer manufactured…but, our SUP Sports line of wood SUP boards has models with Australian Pine top and bottom…best bang for the buck wood SUP paddleboard on the market…most models are only $1399 including pad, fins, and leash…in a variety of color highlight finishes…Maui Blue…Seafoam Green…Platinum Silver…&, Honeysuckle Pink…click on image below for more details…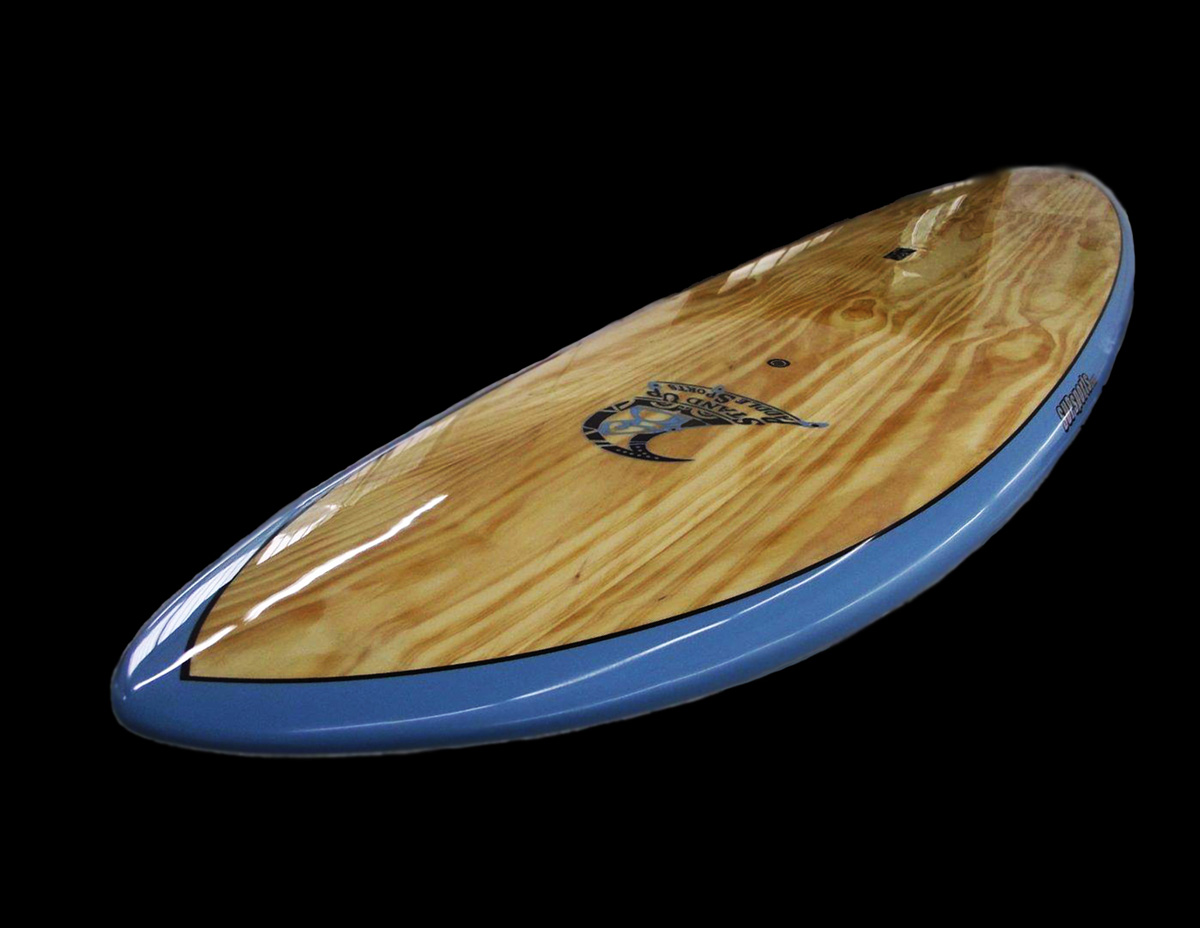 We also have matching wood veneer carbon SUP paddles that are also the best performing and best looking, best bang for the buck SUPpaddle on the market…
The big conundrum with owning a gorgeous wood SUP is what to do about deck traction…why have a great looking wood board if you are gonna cover it with a pad???…no worries, Starboard solved this dilemma by developing the clear, NON-ABRASIVE traction material applied to the Terje Haakonsen (TAC) wood boards known as StarTouch…amazing stuff that gets even grippier when wet…problem solved…if you want a bit of comfort, we apply a super-lightweight, non-H20 absorbing, microdot pad in the standing area that blends in with the board's aesthetics…
Stylish…
WOOD Sandwich TAC
An original Wood technology pioneered by Starboard in 1994.
The lightweight fusion blown EPS has PVC reinforcements inbedded for all insert's reinforcements.
Military grade fiberglass wraps around the core in an Epoxy resin matrix to form an inner sandwich wall under the combination of a strong and stiff 510kg/m3 0.6mm Australian Pine and Makori veneer.
TAC boards have Starboard Startouch deck traction.
Advantages:
Light
Stiff
Strong
Exceptional look